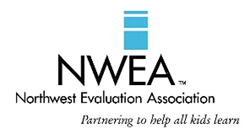 Philadelphia, PA (PRWEB) June 29, 2015
Today, at the 2015 ISTE Conference, Northwest Evaluation Association (NWEA) announced the launch of Skills Navigator, a new K-8 classroom assessment system for math, reading comprehension, vocabulary and language usage that helps teachers accomplish four key tasks: identify the skills students are ready to learn, check evidence of skill learning, monitor student progress toward mastery, and provide instructional resources to meet students' specific needs.
"Teachers told us that they wanted something that would give them a more granular view – at the skill level – of where students are struggling, especially with today's more rigorous standards," said Matt Chapman, President and CEO of NWEA. "They also wanted a tool that would capture students' attention and help engage them in the learning process. We created Skills Navigator to meet those needs."
To build Skills Navigator, NWEA went beyond a standards-level analysis used by many assessments, establishing strands representing foundational competencies that students need to meet today's rigorous expectations. Within each strand, NWEA education experts identified specific skills needed to unlock college and career readiness standards, developing a system that can tell teachers exactly where students are with regard to more than 1,000 specific skills. Skills Navigator skill-to-item correlations have been validated by independent, external reviewers. No other assessment tool provides teachers with this level of flexibility and specificity.
Teachers can customize everything about the assessment experience, determining which skills to test for, setting individual goals and even choosing the order in which assessments should appear. Skills Navigator also allows teachers to close the loop between assessment and instruction quickly and easily, thanks to a partnership with Knovation. Knovation curates high-quality, open education resources (OER), which go through a 127-point certification process for identification of quality resources, contextualization, and maintenance. These are integrated with Skills Navigator so that teachers can seamlessly assign differentiated instruction to help every student grow based on what skills need work. Knovation maintains a dynamic collection of more than 360,000 standards-aligned OER—available in a range of formats and levels, and has been a trusted resource for 1.3 million teachers and 33 million students for 15 years.
Skills Navigator is designed to engage students in the assessment process. Students can select individual avatars, undertake learning missions, and earn rewards for each new accomplishment – and these settings can be determined by teachers. Students can also choose a personalized theme within the Skills Navigator interface.
Skills Navigator is designed to be used quickly and as often as needed in the classroom. The typical student will complete the adaptive Skills Locators in under 15 minutes and the optional, fixed-form Mastery Checks in approximately 5 minutes per skill.
Skills Navigator is now available from NWEA. Interested schools and districts should contact NWEA online to learn more.
###
About Northwest Evaluation Association
Founded by educators nearly 40 years ago, Northwest Evaluation Association™ (NWEA™) is a global not-for-profit educational services organization known for our flagship interim assessment, Measures of Academic Progress® (MAP®). More than 7,600 partners in U.S. schools, school districts, education agencies, and international schools trust us to offer pre- kindergarten through grade 12 assessments that accurately measure student growth and learning needs, professional development that fosters educators' ability to accelerate student learning, and research that supports assessment validity and data interpretation. To better inform instruction and maximize every learner's academic growth, educators currently use NWEA assessments with nearly eight million students. Learn more at nwea.org.
About Knovation
Knovation is committed to igniting the hope of knowing by making learning personal. The company supports districts throughout their digital transformations by making it extremely easy for teachers to find and use very specific resources to meet very specific class and individual student learning needs. Since 1999, over 32 million students and 1.2 million teachers have been reached.
Knovation's curated OER collection of rigorously evaluated and continuously maintained dynamic resources are ready to be incorporated into your traditional, blended or flipped teaching and learning environments using netTrekker, icurio or via integration with assessment and learning management systems. For more information, visit http://www.knovationlearning.com.