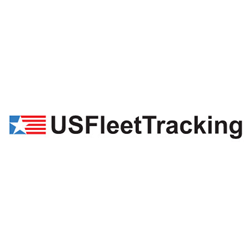 GPS tracking is a powerful, smart way to save fleet businesses a lot of time and money in the long run.
Oklahoma City, Oklahoma (PRWEB) July 22, 2015
This hot July is a speeding train coming to a halt in just a few days. With a new month comes a new mindset. It's a perfect time to reflect on the business' summer earnings, how business was handled and set strategies for even greater success for the remainder of the year. GPS tracking can really give a fleet business the jolt it needs to be better than ever. US Fleet Tracking provides four ways GPS tracking benefits fleet businesses so that they can improve their business practices.
1.) Job scheduling: Calling around to find the closest worker to a job-site is a thing of the past with GPS tracking. The system allows management to automatically schedule jobs for drivers. Drivers can update on their job status via the GPS tracking software to keep dispatchers and managers informed.
2.) Easy dispatching: Dispatchers can use two-way communication to alert drivers if needed. With a simple touch, the route can be dragged to a new path on the map in case heavy traffic or construction stands in the way of a driver getting to a customer timely. To make matters easier, all drivers in the field can be viewed on one, live map screen.
3.) Provides safety: GPS tracking technology allows managers to keep tabs on their drivers in more than one way. The GPS tracking devices monitor driver behaviors such as speeding, harsh braking, acceleration and other aggressive driving behaviors. With this data, management can take action to reduce expensive claims and repairs. GPS tracking can be used to provide safety for fleet drivers and the business.
4.) Fuel control: It's no surprise that fuel is one of the most costly expenses for any fleet business. GPS tracking displays the shortest routes, excessive idling, aggressive driving and more. With all these reporting features, GPS tracking can be used to cut down on those actions which burn up more fuel.
GPS tracking makes job scheduling and dispatching easier. It also provides safety and helps fleets to control fuel usage. GPS tracking is a powerful, smart way to save fleet businesses a lot of time and money in the long run. With more time comes the possibility of drivers completing jobs quicker, which translates to getting more work done in one day. If managers are considering GPS tracking for their fleets, they can be prepared to see a return on investment. US Fleet Tracking's sales staff stands ready to have a fleet up and running with GPS tracking as soon as possible.
To view our GPS tracker selection please click here.