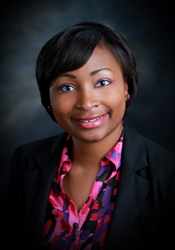 Some states have been given the opportunity to grant companies the privilege, immunity, and/or both for disclosing site wide violations on their own
Lafayette, LA (PRWEB) July 07, 2015
Shontá Moore's most recent white paper, "Do Your Air Permitting Homework!" offers advice on how to avoid non-compliance fines issued by regulatory agencies. Ms. Moore suggests voluntary site audits may be the way to determine and address air permitting irregularities before a routine review by the governing agency is performed.
Ms. Moore, currently an Air Permitting Specialist at Fenstermaker, worked at the Texas Commission on Environmental Quality (TCEQ) - Houston Region as an Air Environmental Investigator for five years. Her experience with air permitting allows her to give relevant facts regarding the regulatory process. According to Moore, "All companies must be inspected." The white paper points out that companies will all be inspected eventually and should be proactive regarding regulatory compliance.
Ms. Moore offers additional insight into what might be a little known option for facilities required to file air permits. "Through the Environmental Protection Agency's (EPA) State Audit Privilege and Immunity Law, some states have been given the opportunity to grant companies the privilege, immunity, and/or both for disclosing site wide violations on their own." Moore adds, "This EPA law allows companies to participate in a voluntary audit program, enabling companies to perform voluntary site audits to help identify and correct non-compliance issues prior to being inspected."
Shonta' N. Moore, MS is an Environmental Specialist at Fenstermaker with 7 years of experience in air quality compliance and regulatory applicability. Ms. Moore has a Master's Degree in Environmental Toxicology and a Bachelor's Degree in Biology from Texas Southern University in Houston, TX. She is responsible for maintaining and managing the air permitting workload within the Houston Environmental Division. Her air permitting experience includes, but is not limited to, environmental auditing and environmental consulting for both oil and gas and power plant facilities. Ms. Moore has a working knowledge of rule interpretations, emission calculations, and compliance determinations as it relates to a specific entity. She is efficient in Title V, NSR, and PBR permitting. Moore has experience with preparing and submitting permit applications for the oil and gas industry in Texas, Louisiana, and Mississippi. Ms. Moore is also successful in mentoring, developing and implementing training for the growth and development of the air permitting sector of the Environmental Division.
Established in 1950, Fenstermaker is an experienced multi-disciplinary firm specializing in Survey & Mapping, Engineering, Environmental Consulting, and Advanced Technologies. Headquartered in Lafayette, LA, the company has over 300 team members providing professional services through multiple office and field locations across the U.S.