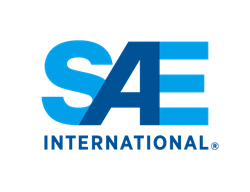 This committee will be an important and essential part of the process of generating aerospace industry consensus specifications to aid in the certification process as well as develop a supply chain for the industry. - David Abbott
WARRENDALE, Pa. (PRWEB) June 29, 2015
SAE International invites aerospace engineering professionals to participate in the initial meeting of the Additive Manufacturing Committee, which will be held July 21-22 at the DoubleTree by Hilton Hotel Atlanta Downtown in Atlanta, Georgia.
Recognizing that additive manufacturing is an emerging technology within the aerospace industry, the SAE Additive Manufacturing Committee (AMS-AM) will develop and maintain Aerospace Material Specifications (AMS) and Aerospace Standards (AS) for additive manufacturing, including precursor material, additive processes, additive materials, post-process heat treatment, dimensional inspection, mechanical testing, non-destructive testing and quality assurance.
Finished parts produced by additive manufacturing processes are subject to unique regulatory requirements. Stakeholders in the aerospace industry require tailored material and process specifications to support critical aerospace applications.
David Abbott, Principal Engineer, MPED Additive Technologies, with GE Aviation will serve as committee chair. According to Abbott, "This committee will be an important and essential part of the process of generating aerospace industry consensus specifications to aid in the certification process as well as develop a supply chain for the industry. Standards will play a crucial role and SAE is well-positioned to lead this effort. GE Aviation recognizes the tremendous potential of additive manufacturing and is investing heavily in this technology."
Participation is open to individuals from aircraft manufacturers, engine manufacturers, material suppliers, equipment suppliers, operators, regulatory authorities, and research organizations. Those interested in participating in the AMS-AM Committee should contact Laura Feix, Aerospace Standards Engineer, SAE International, at laura.feix(at)sae.org or call +1-724-799-9198 for additional information.
Attendees are requested to register in advance for the meeting. Pre-registration fee is $185.00; registration after cut-off date of July 10, 2015 is $220.00.
SAE International Aerospace Standards repository includes nearly 8,500 active documents. Its 350 committees comprise 10,000 experts from 56 countries. They represent industry, regulatory authorities, military agencies, researchers, and consultants. Document development serves the full spectrum of aerospace businesses in both the commercial and military sectors thereby meeting the engineering, advanced technology, safety, regulatory, and defense needs of a world market.
SAE International is a global association committed to being the ultimate knowledge source for the engineering profession. By uniting more than 137,000 engineers and technical experts, we drive knowledge and expertise across a broad spectrum of industries. We act on two priorities: encouraging a lifetime of learning for mobility engineering professionals and setting the standards for industry engineering. We strive for a better world through the work of our philanthropic SAE Foundation, including programs like A World in Motion® and the Collegiate Design Series™.