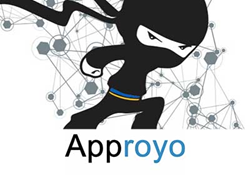 Palo Alto, CA (PRWEB) June 29, 2015
Approyo, a leading enterprise SAP HANA Solutions Provider, recently launched a new subscription-based offering of the SAP HANA platform code-named "Samurai". In addition to providing the in-memory computing platform as a service, Samurai will offer managed services, licenses and full infrastructure capabilities.
Samurai offers increased flexibility for companies looking to move to SAP HANA or who have yet to fully utilize their license capacity. Samurai includes: managed and implementation services, hosted SAP HANA system architecture and infrastructure services and managed SAP license services. In addition, customers will have access to the newest updates to SAP HANA, including the newest release SAP S/4 HANA.
"Simplifying the process of leveraging SAP HANA has always been one of our biggest goals," said Marcus Retrac, President of Approyo. "With Samurai, we are able to provide a new, cost efficient and simple way to leverage SAP HANA. Now companies of any size have no excuse for not trying SAP HANA."
Approyo's Samurai starts are $5,000 per month and includes a 64GB SAP HANA license, production ready cloud service with full SLA and 24x7 customer support.
Approyo has been providing SAP HANA in the cloud for the last three years. Approyo built an entire platform using the best solutions in the market, allowing clients to benefit immediately from SAP HANA without the massive upfront cost structure typically seen with those bare metal solutions.
About Approyo
Approyo is a global SAP HANA start up focus partner for products and services that include upgrades, comprehensive remote operations/managed services, consulting, hosting and implementations and cloud services. Approyo differentiates itself by offering scalable managed SAP HANA solutions for organizations of all size. Headquartered in Palo Alto, CA with partner offices around the world, Approyo has the capability to support global organizations and their applications.
For additional information e-mail us at info(at)Approyo(dot)com, call 404.448.1166, or visit us on the web at http://www.Approyo.com.