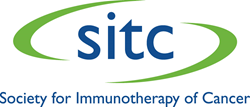 With the approval of immunotherapy agents, such as nivolumab, in the United States and abroad, we can anticipate longer life expectancies.
Milwaukee, Wisconsin (PRWEB) June 29, 2015
The Society for Immunotherapy of Cancer (SITC) is thrilled with the news that the European Medicines Agency (EMA) has granted accelerated approval of Bristol-Myers Squibb's Opdivo® (nivolumab) for the treatment of metastatic melanoma.
"Melanoma remains a global public health threat and the approval of nivolumab for patients with metastatic melanoma in Europe represents a major advance in the field," explained SITC President Howard L. Kaufman, MD, FACS. "Nivolumab has demonstrated impressive response rates, which appear to be durable, and this approval brings new hope to a large number of patients."
Nivolumab is a monoclonal antibody that targets the programmed cell death 1 (PD-1) receptor expressed on T cells. PD-1 functions to suppress T cell activity and nivolumab blocks this suppression releasing the T cells to mediate tumor regression. Two PD-1 targeted agents, nivolumab and pembrolizumab, were approved by the U.S. Food and Drug Administration (FDA) for the treatment of advanced melanoma in 2014.
The accelerated EMA approval is based on the results of CheckMate-066 and CheckMate-037 trials, which involved treatment-naïve and pre-treated melanoma patients, respectively. CheckMate-066 revealed 73% one-year survival rate in patients treated with Opdivo®, compared to 42% in those treated with comparator drug, dacarbazine. In CheckMate-037, the combination of Opdivo® and Yervoy (ipilimumab)—plus a BRAF inhibitor in patients who were BRAF-positive—achieved an objective response rate of 32%, compared to 11% among patients treated with conventional chemotherapy alone.
For patients in Europe with metastatic melanoma, this approval is life changing. A first-line, non-chemotherapy option, nivolumab is a well-tolerated treatment; patients who undergo this therapy experience fewer and less severe side effects and are able to lead more normal lives.
According to Dr. Kaufman, "The incidence of melanoma is increasing more rapidly than other types of cancer. Historically, once the tumor spreads, melanoma patient survival rates have been typically less than one year. With the approval of immunotherapy agents, such as nivolumab, in the United States and abroad, we can anticipate longer life expectancies."
The cancer immunotherapy field has seen rapid progress in the last few years. Since November 2013 alone, numerous immunotherapies have been approved by the U.S. FDA for treating rare (many considered "immunogenic") cancers, including: obinutuzumab + chlorambucil and ofatumumab + chlorambucil (chronic lymphocytic leukemia), ramucirumab (gastric), siltuximab (Castleman's disease), bevacizumab (cervical), pembrolizumab (melanoma) and nivolumab (melanoma and lung). Nivolumab is the first PD-1 inhibitor to receive approval in Europe.
"The approval of nivolumab for the treatment of advanced melanoma is another important brick in the wall that we are building against melanoma, and confirms the importance of immunotherapy for the treatment of such disease," said SITC member and World Immunotherapy Council representative Paolo A. Ascierto, MD. "[This approval] is only the starting point of a big revolution, which is ongoing in the field of oncology—with the advent of immunotherapy as the fourth pillar of cancer therapy, joining surgery, radiotherapy and chemotherapy. In addition to those with melanoma, in Europe very soon lung cancer patients will have the potential to benefit from this kind of therapy, and, in coming years, other patients with cancer could benefit from this compound."
About the Society for Immunotherapy of Cancer
Established in 1984, the Society for Immunotherapy of Cancer (SITC) is a not-for-profit organization of medical professionals dedicated to improving patient outcomes by advancing the development, science and application of cancer immunotherapy. As the world's leading member-driven organization dedicated to cancer immunotherapy and tumor immunology, SITC is comprised of nearly 1,000 influential basic and translational scientists, clinicians, health care professionals, government leaders and industry professionals from around the globe. Through educational initiatives that foster scientific exchange and collaboration among leaders in the field, SITC aims to one day make the word "cure" a reality for cancer patients everywhere. For more information about SITC, please visit http://www.sitcancer.org.