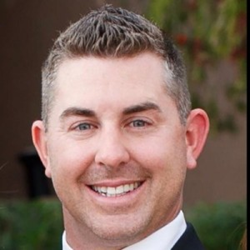 Matt stood out in the interview process through his preparation and clear knowledge and passion for the game, along with his understanding of who we are as a College and Athletics Department
Atherton, CA (PRWEB) June 30, 2015
Menlo College Director of Athletics Keith Spataro announced the appointment of Matt Lisle as the Menlo College Head Softball Coach. Lisle, a Concord, Calif. native, brings a wealth of experience in softball coaching, hitting instruction, and scouting. He was most recently the Assistant Softball Coach and Recruiting Coordinator at Santa Clara University.
"Matt stood out in the interview process through his preparation and clear knowledge and passion for the game, along with his understanding of who we are as a College and Athletics Department," said Spataro.
In his first season at Santa Clara, Lisle helped to improve the team's batting average significantly, raising it to its second highest mark in school history, and helped lead the squad to its most wins in the previous 10 seasons. Prior to his work at Santa Clara, Lisle was the hitting and catching coach at California State University – East Bay, where he helped lead an offensive turnaround that saw the Pioneers lead the California Collegiate Athletic Conference in 2014.
Lisle also worked with hitters and catchers at the University of Oregon as a member of the coaching staff that helped lead the Ducks to their first ever Pac-12 Conference title.
"It is truly an honor to join the athletic department at Menlo College," said Lisle. "I've coached at every level, including high school, NAIA, and NCAA Division I, and I feel the most at home at Menlo. The community and culture at Menlo College is exactly what I have been looking for. All the staff and players have been incredibly welcoming in this process. My family and I are excited about being members of the Oaks community."
In addition to his coaching resume, Lisle is a highly respected hitting consultant to a number of professional baseball and softball players through http://www.coachlisle.com. He also serves as an associate scout for the Detroit Tigers.
About Menlo College
Menlo College was established in 1927 in Atherton, California, as a small, private, non-profit school that focuses on business education with a strong liberal arts emphasis. Located in the heart of Silicon Valley thirty minutes south of San Francisco, Menlo has been named among the "Best Colleges in the West" by The Princeton Review six years running and a U.S. News "Best Regional College" for the last four years. http://www.menlo.edu