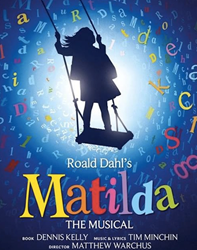 I am so very proud to see my students succeed. It is due to much dedication but mostly to reaching for the stars.
Newtown, PA (PRWEB) July 01, 2015
Grace Matwejic is featured on Broadway as a swing for the parts of Alice and Hortensia in this magical show from Roald Dahl's best seller! This Bucks County child star's previous list of performances include the following: National tour of White Christmas (Susan Waverly), Off-Broadway production of Mother Jones (Jane Markem), Regional Theater production of Mary Poppins (Jane Banks), and The Walnut Street Theatre production of The Music Man.
Miss Matwejic is not the first DSDW student who has found her way to Broadway. Debra Sparks dance students have been cast into Broadway productions of Cats and Swan Lake and many off Broadway productions as well. Several DSDW dancers have been hired as New York City Rockettes and others have become professional ballerinas. There is no shortage of talent at Debra Sparks Dance Works. DSDW offers its students a strong foundation in all types of dance, including:

Ballet
Jazz
Tap
Lyrical
Modern
Contemporary
Competitive
Audition skills
What sets this competitive dance studio apart from others in the area is the emphasis on ballet, from which all other forms of dance are built upon. This strong focus on ballet gives students at DSDW a unique style and precision of movement that makes them stand out from the crowd.
The Newtown Bucks County Dance School serves students from Newtown, Yardley, Langhorne, Holland, Richboro, Ivyland, New Hope, Upper Makefield and surrounding areas. To find out more about dance lessons at Debra Sparks Dance Works please visit the website at http://www.debrasparksdanceworks.com or call the studio at 215-579-5678.