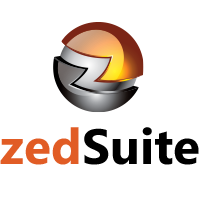 With this latest release we're making it even easier for users to access useful information from SAP Business One
San Francisco, CA (PRWEB) June 30, 2015
zedSuite, a leading SAP software solution and technology partner, today announced the release of the highly anticipated zed Employee Portal 9.1 for SAP Business One. The latest version of the self-service analytic solution offers many new features for an even more personalized user experience. Employees can now easily drag and drop widgets to their dashboard for a streamlined view of the information most meaningful to them. zed Employee Portal 9.1 is available starting today on a wide range of platforms including: Windows, Mac, as well as iOS and Android devices.
Offering greater visibility into key information relevant to each employee function on a single screen, zed Employee Portal 9.1 streamlines the dissemination of information in organizations that use SAP Business One. "With this latest release we're making it even easier for users to access useful information from SAP Business One," explains Scott McMahon, Vice President, zedSuite. "Users can now customize their dashboard so that they can quickly access the reports they need to plan, analyze, and communicate only the information they need for their role within their company."
Delivered through the accessibility of a web application, zed Employee Portal is a comprehensive analytic solution provides SAP Business One users the ability to manipulate data accessed from SAP Business One in real-time without incurring incremental development costs.
The highlight features from the new zed Employee Portal 9.1 is the drag and drop interface for the dashboard. Users can now easily add reporting widgets, metrics, and KPIs into their dashboard to access the SAP Business One data they need to support their role. Automatically accessing data from SAP Business One, the new drag and drop interface refreshes the dashboard in real-time so that employees always have access to the most up to date metrics for a look at company performance.
"Like zedSuite's other products, the focus is on offering a software that helps enterprises leverages the rich business data available in SAP Business One to maximizes the investment in the technology," concludes McMahon.
Key features for zed Employee Portal Version 9.1 include:

Drag and drop dashboard interface saves time and offers more personalization
Out of the box reporting widgets make reporting easier and deeper
New dashboard KPIs for sales employees provide greater insight into performance
For the full list of new features in zed Employee Portal version 9.1, visit http://www.zedSuite.com. The mobile apps are also made available on the Apple App Store and the Android Marketplace.
About zedSuite
zedSuite (http://www.zedSuite.com) is a premier Web integration partner for extending the capabilities of SAP Business One beyond the walls of small to midsize enterprises, worldwide. Providing the right level of solution integration and customization to suit each customer, zedSuite empowers growing businesses to be innovative in providing the best value they can to their own customers, employees and stakeholders through SAP Business One and web technology.
###
SAP, and all SAP logos are trademarks or registered trademarks of SAP AG in Germany and in several other countries. All other product and service names mentioned are the trademarks of their respective companies.
For more information, Press Only: Sarah Coish +1 (949) 420-3000, sarah.coish(at)gzed(dot)com