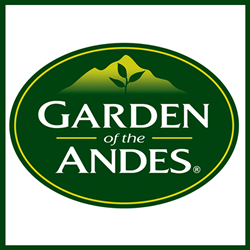 Without doubt, the Garden of the Andes team loves their tea...
Youngstown, OH (PRWEB) July 14, 2015
Online Italian food specialist, Gourmet Italian, is pleased to now offer the full line of Garden of the Andes teas at GourmetItalian.com.
Garden of the Andes teas are produced in Chili on a farm that exists on the slopes of the Andes Mountains. The crisp, cool mountain air and protected environment means that the variety of indigenous herbal plants used to produce the teas are healthy and flavorful, and grown in nutrient-rich soil.
In addition to the quality growing conditions, Garden of the Andes is USDA Organic certified, and is committed to sustainable farming practices. They only use unbleached tea bags made of wood pulp and Manila hemp to ensure the highest quality in food safety by avoiding the toxins, such as dioxin, often found in bleached tea bag products.
The line of Garden of the Andes teas available at Gourmet Italian include:

Organic Lemon Verbena Tea
Organic Pure Chamomile Tea
Organic Pure Green Tea
Organic Pure Peppermint Tea
Organic Rosehip and Hibiscus Tea
Organic Pure Ceylon Tea
Gourmet Italian's decision to carry the line of Garden of the Andes teas was due to the company's commitment to produce pure, organic tea using sustainable farming techniques.
"Without doubt, the Garden of the Andes team loves their tea," says Gourmet Italian. "They are dedicated to producing tea that not only offers healthy living benefits, but they are also good stewards of their land and the animals that live in their native Chilean region. We think that is commendable on a personal and professional level!"
The complete line of Garden of the Andes products can be purchased on the Gourmet Italian website.
Wholesale Food Network LLC operates out of Youngstown, Ohio, and has been doing business under the "Gourmet Italian" name since January 2009. For more information on any of their products, please visit the Gourmet Italian food store website.