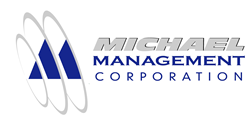 Major Fortune 500 brands rely on us to deliver cutting-edge, 'learning-by-doing' online SAP training
New York, NY (PRWEB) June 30, 2015
Leading online SAP training innovator Michael Management Corporation released its 100th SAP training course, fortifying its position as the second largest SAP training provider in the world behind SAP itself.
This unprecedented accomplishment was born out of a real need in the SAP space to have training that was accessible, effective, and reasonably priced. Michael Management started designing SAP eLearning back in 2007 with the courses SAP101 – Basic SAP Skills, and FIAA101 – Asset Accounting. Since then the company has set a furious pace to release approximately one SAP course per month from a production queue based on the demand from their customers.
"Major Fortune 500 brands rely on us to deliver cutting-edge, 'learning-by-doing' online SAP training. Time and again our customers have expressed to us that they prefer our hands-on SAP training to the more 'death by PowerPoint' approach that's out there. We're very proud to have 100 certification-level SAP courses," said CEO Thomas Michael.
The new course, 'SDOV101 – Sales & Distribution Overview, is geared towards helping managers, directors, or other executives understand SAP's sales and distribution modules. They will learn the most important features of sales, shipping, transportation, billing, and much more.
All 100 of Michael Management's SAP courses are certification-level in eight different curriculum including Basic Skills, Financials & Controlling, Supply Chain Management, Human Capital Management, Business Analytics, Basis, HANA and Tools, CRM, and SAP Overviews. In addition to this, Michael Management also offers SAP career paths. These training paths are a 'first' for the industry, and direct their students' training in a way that prepares them for real-world jobs using SAP.
Michael Management's SAP training also includes gamification. Students can track and see their achievements by earning various badges, and ascending to different skill levels. Additionally, they can see how they match up against other Michael Management members on 'Leaderboards'.
About Michael Management Corporation
Michael Management Corporation is a leading provider of SAP training, SAP eLearning and SAP access. The company provides an unmatched level of SAP product expertise. Michael Management Corporation's award-winning online SAP training courses are used by many Fortune 500 companies around the world to train their users on SAP know-how.
Michael Management Corporation (MMC), the MMC Logo and the MMC Swoosh are registered or unregistered trade and/or service marks of Michael Management Corp. and are protected by US and international copyright laws. All other names, brands, logos, etc. are registered trade or service marks of their respective owners. MMC is not affiliated with SAP AG.