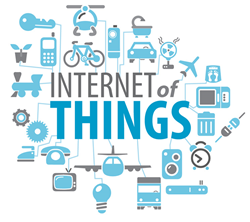 We are very excited about this solution that is not only great for the retailers, but it also benefits the consumer by ensuring that their personal data remains confidential
Madison, Alabama (PRWEB) June 30, 2015
Cyber threats are among the most significant challenges the IoT (Internet of Things) world faces. This is especially true for the retail industry and its requirement to protect confidential customer information. Widely publicized security breaches at large national retailers have underscored this issue and the potential costs of failure. The retail industry is highly competitive and maintaining customer confidence is critical to customer retention.
AvaLAN Wireless, a leader in secure wireless Ethernet networking solutions, has experience meeting these challenges by architecting next generation secure wireless networks that comply with PCI 3.0. AvaLAN's team of engineers have the experience and the capacity to quickly deploy secure wireless network solutions that utilize AvaLAN's firmware and hardware technology and include support for features such as SSL certificates, VLAN packet handling, and TFTP capabilities. These features can insure a secure optimized wireless network for in store mobile point-of-sale, confidential banking information, and other data sensitive networked devices.
AvaLAN recently completed deployment of a next generation secure wireless network for one of the world's largest retailers that achieves PCI 3.0 compliance while seamlessly integrating into the retailer's existing remotely managed network infrastructure. AvaLAN addressed all aspects of the total design including rigorous penetration testing by a third party network security firm as well as in-store testing. The finished product is an extremely secure and reliable in-store wireless network.
"We are very excited about this solution that is not only great for the retailers, but it also benefits the consumer by ensuring that their personal data remains confidential," said Matt Nelson, CEO of AvaLAN Wireless. "Our vast amount of knowledge and experience with secure wireless connections has positioned us as a leader in the retail Internet of Things market."
This winning partnership between AvaLAN and the retailer is based on an in depth knowledge of wireless technology and network security, as related to real world business critical applications, PCI 3.0 requirements, and seamless reliable network integration. The unique combination of these technologies and the ability to deliver unique solutions has made AvaLAN a leader in the IoT networking industry. AvaLAN has become a trusted partner to large retailers and is currently engaged in similar strategic projects with some of the largest industry players for other vertical markets that include Smart Grid, Digital Signage, Video Surveillance, and Industrial Sensor Networks where wireless security and reliability are the primary concerns.
About AvaLAN Wireless
AvaLAN Wireless provides high reliability wireless connectivity solutions. AvaLAN's products solve difficult wireless challenges for installations that require extreme range, superior reliability with uncompromising data security. AvaLAN is a trusted industrial supplier of robust and reliable solutions for the video surveillance, smart-grid, digital signage, access control and industrial automation markets. Specializing in the unlicensed 900 MHz, 2.4 GHz and 5.8 GHz radio bands, AvaLAN offers a family of wireless products with the ideal combination of range, security and reliability. AvaLAN Wireless is quality certified [ISO 9001] and has been in business for over ten years. http://www.avalanwireless.com.
All trademarks are the property of their respective owners.
# # #
Contact:
Courtney Hamby, chamby@avalanwireless.com PH#650-384-0000