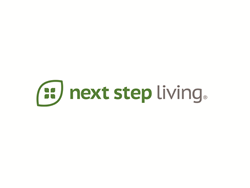 Summer entertaining presents a great opportunity to reduce your carbon footprint with items as simple as using eco-friendly buffet plates.
Boston, MA (PRWEB) June 30, 2015
Summertime is a time for beer, brats and just being silly in your backyard. Whether you're getting ready to host a cookout or a more formal garden buffet, Next Step Living, the experts in whole-home energy-efficient solutions, encourages you to think green when planning your activities and tableware.
"As the temperatures heat up, we hope residents will think of continuing their energy efficiency practices when hosting a party, barbecue or simply relaxing with family and friends. Summer entertaining presents a great opportunity to reduce your carbon footprint with items as simple as using eco-friendly buffet plates," says Gabe Shapiro, vice president of outreach programs at Next Step Living.
Here are five fast tips on how to green up your summer parties and save even more on your energy costs:
1. Take advantage of the great outdoors. One of the simplest ways to decrease your carbon footprint is by enjoying picture-perfect temperatures outside and turning off your air conditioning. Stay cool with umbrellas on picnic tables and plenty of water. If you're grilling, look for a natural gas grill; charcoal grills generate twice as much carbon emissions.
2. But if you're inside, be smart. If you don't have a big backyard, you can still keep your home comfortable and energy-efficient. Open up windows instead of blasting the air conditioner, and place box fans in windows in high-trafficked rooms to cool them down faster. Remember: A fan is only helpful if people are in the room. Consider light-colored drapery to add more shade to rooms, too.
3. Make your prepwork energy-efficient, too. Cooking inside? Do it before people arrive so your place has a chance to cool down. Cook multiple items at once to reduce stove time and keep your oven door closed while cooking. Even better, reduce energy consumption by choosing foods that don't need the stove, or can be heated in the microwave oven. Keep coolers on hand to store drinks and food instead of opening and closing your fridge every time.
4. Pick the proper lighting. If your party is headed into the evening, make sure you're using energy-efficient bulbs like CFLs or LEDs (like the ones you can receive at no or low cost during a home energy assessment) in your lighting fixtures. Make it a habit to turn off lights in rooms that no one is frequenting.
5. Keep your plates green. Having just a few friends over? Consider using your own dishware to cut down on trash. If you own an Energy Star®-rated dishwasher, using it will actually save energy compared to hand-washing dishes. If you must buy plates, look for something that's reusable and eco-friendly, such as plates made of corn-based materials.
When the party's over, visit HomeEnergy.tips powered by Next Step Living for more ways to cut carbon emissions and costs this summer.
About Next Step Living
One of the fastest-growing companies in the country, Next Step Living® is the leading provider of whole-home energy solutions in the Northeast. In 2014, Next Step Living continued its triple bottom line focus with an expansion into the commercial sector when it became the exclusive provider of EcoThermal Filter Systems, an innovative energy-saving product for commercial kitchens. Headquartered in Boston's Innovation District, Next Step Living makes it easy and affordable for people to have a low environmental impact. A one-stop service provider of informed advice, funding guidance and expert work, Next Step Living partners with more than 400 municipalities, civic organizations, leading corporations and utility companies to deliver energy-efficient and environmentally friendly solutions for better living. Next Step Living makes our world better. Please visit NextStepLiving.com for more information.
###