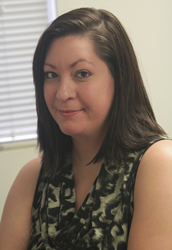 Stephanie's skills and experience enhance our ability to meet customer needs.
Harrisburg, N.C. (PRWEB) June 30, 2015
Galvan Industries, Inc. has announced the hiring of Stephanie Klicpera as customer service representative for hot-dip galvanizing.
Klicpera will work with Galvan's growing list of hot-dip galvanizing customers in the steel fabrication, construction and manufacturing industries to ensure they receive highest level of service in order processing, shipping, invoicing and customer relations. She brings to the position more than 12 years experience in customer support and office administration.
"At Galvan, our focus is always on the customer," said Laurens Willard, President of Galvan. "Stephanie's skills and experience enhance our ability to meet customer needs. She will be a tremendous asset to the Galvan team."
Prior to joining Galvan, Klicpera served five years as Customer Service Administrator at Century Brass, a plumbing brass fitting distributor in Holbrook, New York. Before starting her career, she attended Adelphi University in Garden City, New York.
"I'm very excited about the opportunity to join an industry leader like Galvan," Klicpera said. "I look forward to working closely with Galvan customers to make sure that their needs are met."
About Galvan Industries, Inc.
Galvan Industries, Inc. was founded in 1958 and today is the largest capacity job shop galvanizer in the Southeast. The company provides steel fabricators and manufacturers the highest level of corrosion protection with fast delivery and personal service. Galvan is also an industry leader in environmental stewardship.
The company has invested substantially in its galvanizing operations to increase capacity and reduce environmental impact, employing a fully "closed loop" system that eliminates hazardous wastes while improving productivity. For more information, visit http://www.galvan-ize.com or call Galvan Industries at 800-277-5678; e-mail: sales(at)galvan-ize(dot)com.