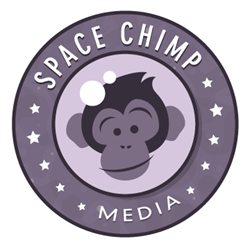 Austin, Texas (PRWEB) July 01, 2015
Austin-based digital marketing and design agency, Space Chimp Media, has spread its roots to a handful of new cities including Miami, Chicago, L.A., D.C, and London. As the demand for digital transformation and marketing has dramatically increased within the past decade, Space Chimp Media strives to provide service to a wide variety of companies across the globe take their business to the next level. By setting up shop in 5 new cities, the company focuses on expanding its reach and services to provide dynamic and creative services to the national and global need for digital marketing solutions.
"Space Chimp Media is expanding its presence within the United States and Europe to better serve our clients where they are. By being embedded in the local communities we hope to be better in tune with our clients needs and their customers desires.," said Charles Haggas - CEO.
Space Chimp Media has driven over $100 million in sales with their custom approach to digital marketing and years of experience. The company excells in driving buzz, increasing traffic, improving conversion rates, and helping businesses drive higher ROI. By expanding the company's locations, Space Chimp Media expects numbers to grow energetically as the company accumulates a greater market share.
"We believe this diversified global strategy will be a new engine of growth for our company. As we grow our clientele, we will continue to hire new sales and account managers around the country to support our new accounts."
By expanding the company's physical position in a global scale, Space Chimp Media plans to optimize services while accommodating a larger and more diverse range of clientele.
About Space Chimp Media:
Space Chimp Media is an Austin-based digital marketing and design agency. The company has provided creative marketing solutions to 1,200+ clients, with an elite talent composed of the world's most skilled and sought after designers, web developers and account managers.
Launching a successful business (and keeping it successful) isn't as much an art as it is a science, and the dedicated team at Space Chimp Media have got the solutions you need to grow. Space Chimp Media's custom approach to digital marketing and years of experience is your ticket to driving buzz, increased traffic, improved conversion rates, and higher ROI for you and your business. Space Chimp Media takes pride in being a one-stop shop for companies conducting business online. We're not just a "design firm," or "online marketing agency." We're a creative digital agency whose most valuable asset is our people.
If your company is seeking to increase traffic, get more leads, signups, followers, downloads, and viewers, Space Chimp Media can help.