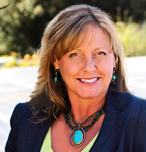 we become their employment advocate and even their coach, as they transition from a military way of life to the civilian workforce
Murrieta, CA (PRWEB) June 30, 2015
"We decided to kick-start these veterans' chances of getting jobs as soon as this summer by giving scholarships to those who attended the job fair on base this month," said Kelly Smith, TVA president. "We are thrilled to be able to offer this life-changing opportunity to those who served our county, and, in turn offer the country a solid group of solar-ready vets."
The training consists of practical experience, paired with solar photovoltaic coursework in the classroom and hands-on labs, which lead to the North American Board of Certified Energy Practitioners (NABCEP) Entry Level Exam, proctored by TVA's training partner, Ambassador Energy. Upon graduation, TVA goes to work placing veterans within the growing solar industry, with local, regional and national solar companies.
The two-week, 80-hour program, from August 10th through August 21st, is designed specifically for transitioning service members and veterans. Completion of the course qualifies students to take the NABCEP Entry Level Exam, proctored on the final day. NABCEP is widely considered the "gold standard" for training within the solar industry. Graduates will be able to immediately add the course completion to their resumes, which TVA sends directly to the desks of solar company officials, who are hiring on a weekly basis.
"We become their employment advocate," continued Smith, "and even their coach, as they transition from a military way of life to the civilian workforce. Then we track their progress, so that we can measure and grow the success of the program."
COURSE DETAILS
Entry Level PV Design & Installation 10-Day Solar Training Course
In this solar training course, students learn how solar photovoltaic (PV) systems operate, as well as, basic system design and safety practices. The course covers basic electrical terminology, PV system components, solar fundamentals, sun path, basic system design, string sizing, site evaluation, shade analysis, system sizing, overcurrent protection basics, grounding basics, electrical and mechanical design considerations and OSHA safety standards.
This Interstate Renewable Energy Council (IREC) accredited course includes live instruction, lesson reviews, multiple quizzes with over 200 practice questions, and a hands-on lab, whereby students install a complete, operating solar PV system.
About The Veteran Asset(TVA)
Tax-exempt nonprofit 501(c)(3)organization, whose mission is to recruit, train and place U.S. military veterans into meaningful careers within the renewable energy sector.
About Ambassador Energy (AE)
IREC-accredited training provider with staff certified as NABCEP PV Installers and NABCEP PV Technical Sales.* CSLB #928112: General Contractor B, C10 Electrician and C46 Renewable Energy, providing design and installation of solar PV and solar training throughout the U.S. *fulgham/kelso