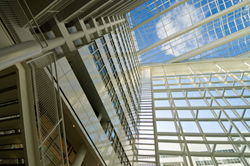 Chicago, IL (PRWEB) July 02, 2015
Financial Poise is pleased to announce the July 7th premier of "Due Diligence in Real Estate Deals," a webinar designed to explain the sort of information that real estate purchasers and their counsel should obtain before closing a deal. Click here to register.
Featured speakers are Jeffrey Friedman (Levenfeld Pearlstein); Max Kanter (Bronson & Kahn), Michael Napovanice (Orion Property Group, LLC) and Dave Deuter (Urban Innovations).
The webinar, produced in conjunction with West Legaled Center, premiers on July 7th and is available thereafter on demand after that.
Financial Poise provides unbiased news, continuing education, and intelligence to private business owners, executives, investors, and their trusted advisors. For more information and to read free interesting articles go to http://www.financialpoise.com.