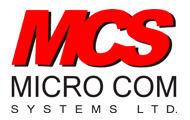 Many clinics are now demanding that their patients' medical records be digitized
Vancouver, BC (PRWEB) June 30, 2015
Micro Com Systems has recently announced that they now specialize in medical imaging. The company provides high quality record management services for patient records. Medical imaging includes services such as the conversion of patients' charts and records. This is normally required by physicians and clinics.
With the increase in the acceptance level of electronic patient files, many clinics are now demanding that their patients' medical records be digitized. Electronic medical records are not only convenient to transmit, but are also highly secure and occupy lesser physical space. This saves money that would otherwise be needed for physical storage, classification and maintenance of hard copies.
Due to these reasons, MCS has been scanning paper patient files for many years now. Their advanced document captue equipment and data extraction software allows them to scan files quickly, and at very competitive rates.. In addition, the diligent and qualified staff at Micro Com Systems ensures that excellence is maintained throughout every step of the document digitizing process, so that the final product returned to the customer provides the best value for money and results in very happy clients.
About the Company
Micro Com Systems (MCS) Ltd is a company evolved from the maturation and combination of several companies from the mid 1970's. With decades of experience in all forms of document and image capture, MCS processes over a million pages a month on behalf of their customers, in their facility or at a client site. Apart from microfilm, microfiche and aperture card scanning through to large format scanning, MCS designs, sells and implements scan capture systems, and represents capture and data extraction products, as well as, small and medium business document management software. There are nearly 40 employees at the company's Vancouver location while it provides scanning services for clients in British Columbia and the Western provinces.
For more information, log on to http://www.microcomsys.com/ or call 604.872.6771.