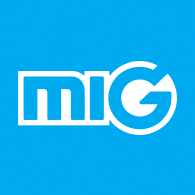 We chose Barry for his ability to spark change in the ever-evolving world of events and meetings.
BOCA RATON, FL (PRWEB) July 01, 2015
Acknowledged for his groundbreaking ideas, outstanding contributions, and inspired creations, Barry Ross Rinehart, Executive Creative Director at Multi Image Group, has been named to the 2015 list of most innovative people and brands in events by BizBash, the leading trade media for event professionals. Barry joins the elite group of innovators who continually prove the power of face-to-face experiences, empower others to think outside the box, and are redefining the image of the industry.
"This is one of those honors I have to admit I feel a little odd about," confessed Barry. "It's actually the talented and experienced team I work with at Multi Image Group that are really doing the innovative, attention-grabbing, high-quality work that is smashing through the barriers of cliché and noise to deliver unforgettable experiences plus a huge ROI for our clients. I'm just grateful they let me utilize my nerdy passion for creativity and brain-hacking to help contribute to our growing success."
"We chose Barry for his ability to spark change in the ever-evolving world of events and meetings," said Anna Sekula, BizBash editor in chief. "They are rising above the noise and making a real impact across North America—their passion and commitment to pushing the boundaries of live experiences is truly transforming the industry."
The "Most Innovative People in Events and Meetings" feature, which showcases the full list of innovative people and brands, can be found at bizbash.com/innovators-2015.
For more information
Anna Sekula, editor in chief of BizBash, is available for comments. For additional information, contact Grazia Mohren at gmohren(at)bizbash(dot)com or 646.839.6896.
About BizBash
BizBash is North America's #1 event marketplace for content ideas, news, and industry resources. Each month nearly 200,000 unique users look to BizBash for venue discovery, event style, and tools for their next event. Visit us at http://www.bizbash.com and follow us @BizBash on Twitter or http://www.facebook.com/bizbash.