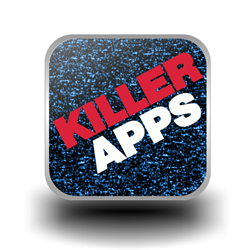 Summer is a great time to update your home with new technology and innovations. Many of these products can enhance safety, energy savings, convenience and comfort.
West Palm Beach, FL (PRWEB) July 02, 2015
As the world becomes more connected through the Internet, not only do people experience information and entertainment differently, but also how they interact with products in their everyday lives. Technology can now help homeowners gain more control of their home. This includes everything from appliances and security systems to home entertainment and safety, as well as making kitchen tasks simpler.
"Summer is a great time to update your home with new technology and innovations," said Karl Wayne, News Media Group's executive producer. "Many of these products can enhance safety, energy savings, convenience and comfort."
News Media Group, Inc. partnered with award winning digital lifestyle expert Mario Armstrong and with the featured brands in the media tour to showcase some of the technology and innovations that can help homeowners today. The tour is featured on the consumer technology lifestyle website KillerApps.TV.
Featured technology included:
Home NetWerks™ Bluetooth® Bath Fan & Speaker In One with LED Light. Homewerks Worldwide LLC® announced an exciting new addition to the first-of-its-kind Bluetooth®-enabled ventilation bath fan. Originally launched in 2013, the enhanced version of the patented bath fan, available at The Home Depot, comes equipped with Bluetooth® connectivity and an array of innovative features. The fan features 2 stereo speakers for rich quality sound, a bright LED light, a soothing blue night light, a wall switch and a waterproof remote control. After initial set-up the fan automatically pairs with the user's smart device when in 30 feet of the speaker. The newest model, launching this fall, will feature a customize-able touch pad wall switch. For more information, visit http://www.homewerksww.com/bluetooth-bath-fans/7130-02-bt.
Moen offers a kitchen faucet with hands-free technology and modern styling with its new STō® pulldown kitchen faucet with MotionSense™. The faucet has a contemporary look with a tubular, high-arc spout and strong, cube-shaped base. The most distinctive element of the suite is the innovative, integrated pulldown spray wand which neatly docks inside the spout for a more streamlined appearance. It's available in Chrome and Moen's exclusive Spot Resist™ Stainless – the number one selling spot resistant finish – which helps resist fingerprints and water spots to maintain a brilliant finish. For more information, visit http://www.moen.com.
Kidde's RemoteLync Monitor offers peace of mind to homeowners when they are away. The Wi-Fi enabled notification device plugs into a single outlet and listens for a home's existing smoke or carbon monoxide alarms, using a patented technology to distinguish between alarm beeps and background noise. When triggered by an alarm, the device alerts the homeowner and other designated contacts through a free app on iOS and Android devices, email and text message. There is an option to call 911 directly. Priced at $99.00 and available for purchase exclusively at The Home Depot in stores and online. For more information, visit https://remotelync.kidde.com/.
Guardzilla is an innovative, easy-to-use home security system revolutionizing the home security marketplace and redefining the meaning of a safe, smart home. With its smartphone connecting capability, siren alarm, real time video streaming, push notifications and discrete design, Guardzilla has quickly traveled to the forefront of home security systems. Guardzilla's intuitive, customizable system requires no installation making it simple for users to set up and stay connected to their homes. Experience a new level of home security with Guardzilla, now available at Best Buy, Target, and Walmart. Priced at $99.00. For more information, visit http://www.guardzilla.com.
GE 80-Gallon GeoSpring™ Hybrid Electric Water Heater. This smart appliance exceeds the changes to the U.S. Department of Energy standards for water heaters, which took effect this April. The new unit is easy to install and saves the average household $376* every year compared to a standard electric water heater. It is the most efficient way to heat water and can be used with the ConnectPlus module, allowing users to control and monitor the water heater using the GeoSpring app on a smartphone. It is available for purchase online and through retail stores nationwide. For local utility incentives and a zip code-enabled rebate finder, visit http://www.GeoSpring.com. For more information on the connectivity feature, visit
http://www.geappliances.com/ge/connected-appliances/geospring.htm?icid=GeoSpring_WiFihome.
*Based on DOE test procedure and comparison of a 50-gallon standard electric tank water heater using 4646 kWh per year vs. the GE GeoSpring Hybrid Electric Water Heater using 1514 kWh per year.
For more information about any of the featured products, visit http://www.KillerApps.TV.
About News Media Group Inc.
Founded in 2009, News Media Group Inc. (NMG) is a leader in organizing and producing high profile Co-Op and Exclusive Satellite Media Tours (SMTs), Radio Media Tours (RMTs) and Ground In-Studio Media Tours (GMT's) throughout the year with Fortune 500 and other leading companies and public relations agencies. NMG shares these trends with consumers through its technology website, KillerApps.TV, and its consumer lifestyle website, InTheNews.TV and their "What's #Trending Now" segments. Based in West Palm Beach, FL, NMG utilizes studio locations in South Florida, New York, Los Angeles and San Francisco. Visit http://www.newsmg.com to learn more.
Contact:
Karl Wayne, Executive Producer
News Media Group Inc.
(334) 440-6397
Karl(at)newsmg(dot)com