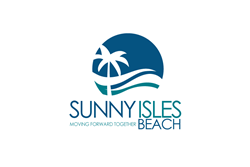 Sunny Isles Beach, Florida (PRWEB) June 30, 2015
The City of Sunny Isles Beach will hold its first in a series of town hall meetings to share updates to the Comprehensive Plan and Transportation Master Plan on Thursday, July 9, 2015 at 6:30 pm. The meeting will take place in the Conference Room of Winston Towers 600 (210 – 174 Street) and all are welcome to attend.
The meeting will assist city staff in determining how the City will plan for its future and with a special focus on mobility issues. This will be an interactive meeting to listen to ideas from residents and business owners alike. Residents are also encouraged to complete an online survey available soon on the right side of the home page on the City's official website, sibfl.net. Survey results will be used to further develop the plan for the future and discussion topics for the next two town hall meetings scheduled for the fall. Parking for the July 9 meetings is available behind Walgreens.
Stay informed about this and other events by going to the official City website at sibfl.net, checking on SIBTV, the SIB Community Newspaper, or following the City on Twitter & Instagram (@CityofSIB), and on Facebook (City of Sunny Isles Beach). For more information please call Zoning Administrator Claudia Hasbun at 305.792.1740 or email at chasbun(at)sibfl(dot)net.