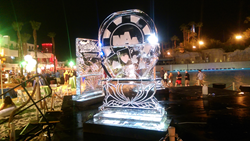 "We attended courses that expanded our knowledge of the industry as a whole, while visiting and developing relationships with key vendors to better serve our clients."
Monroeville, PA (PRWEB) July 06, 2015
Christopher Wagner, president of Arbors Management, Inc. and Eric Fulmer, Property Manager, attended the National Apartment Association Education Conference and Exhibition last week in Las Vegas Nevada.
"Joining a premier conference hosted by the National Apartment Association has given us a better perspective on the property management industry nationwide" states Mr. Wagner. "We attended courses that expanded our knowledge of the industry as a whole, while visiting and developing relationships with key vendors to better serve our clients," Mr. Wagner continues.
The NAA Conference and Exhibition is one of the industry's most well attended conferences, bringing in the most influential members of the property industry each year.
"The NAA Convention allowed us to network with many professionals in our industry across several different markets and provided us the opportunity to keep pace with the fast growing industry" says Mr. Fulmer. "The NAA provided an enormous amount of information which allows us to continually expand our network and education and provide the best possible service to our owners."
Arbors Management Inc. plans to continue to attend this conference next year.
About Arbors Management
Lasting Reliability
Arbors Management, Inc. is one of the oldest and largest property management firms in Western Pennsylvania and West Virginia. Founded in 1982, Arbors Management has continued to offer high quality services and has maintained its fine reputation for care and concern for its residents and property owners. Over the past 30 years, the company has developed a proven, hands-on approach to property management that is unparalleled in the industry.
Professional Management
Arbors Management employs over 100 professionals dedicating their efforts to the fiscal and physical management of residential, commercial, and condominium properties. Through our years of experience with highly qualified managers and accounting staff, Arbors Management, Inc. provides the management industry with a hassle-free and dependable property management firm.
With Arbors Management, you have our pledge, "To do what is best to maintain the quality of properties we manage and to find new and better ways to make the management of that property effective and efficient - thus improving the investment for the owners and creating a sense of home for the residents"