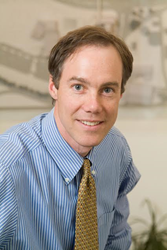 Mount Kisco, NY (PRWEB) July 08, 2015
The Boys & Girls Club of Northern Westchester (BGCNW) has elected a new board president for a two-year term commencing July 1. The Club is also pleased to announce the hiring of a new director of development, the addition of five new board members, and the extension of ten current board members' terms.
Erik Kaeyer was elected board president at the June 18 board meeting. Kaeyer is vice president and a design principal at KG&D Architects, a Mount Kisco-based architectural firm, where he leads the design team involving award-winning projects like Seven Bridges Middle School in Chappaqua. He is a graduate of Cornell University School of Architecture and lives in Wilton, Conn. with his wife and three children.
"My professional focus is on the buildings and campuses that strengthen the communities in which we live and work," Kaeyer said. "At BGCNW, we are similarly aligned, focusing on developing children into confident, passionate participators in the same communities. The roles are complimentary."
Kaeyer said he is especially proud of his involvement with the creation of the Kids Café at the Club. "Since the café opened in 2008, it has provided over a half million meals, many of which have been served to children who would otherwise have limited access to a nutritious dinner," Kaeyer said. "I am excited at the prospect of collaborating with local and regional leadership and other organizations to create meaningful partnerships that collectively share in each other's successes and ultimately make for a better environment here in Northern Westchester."
Solveig McShea is the new director of development at BGCNW. Prior to BGCNW, McShea served as executive director of the Chappaqua-Millwood Chamber of Commerce supporting the development of the chamber through educational programming, community events, and member services. Previously, she was an employee benefits attorney with Ropes & Gray LLP. McShea has a J.D. from Boston College Law School and is a graduate of Rutgers University. She lives in Chappaqua with her husband and two children.
In addition, two new BGCNW board members were approved on June 18: Jordan Brooks and James Garten. Brooks is an attorney in the litigation department at Cuddy & Feder LLP. He received a J.D. from Benjamin N. Cardozo School of Law, magna cum laude, and is a graduate of Cornell University, School of Industrial and Labor Relations. He lives in North Salem with his wife and two children.
Garten currently works as an independent lease and structured finance advisor. Previously, he was one of the founders of Allco Finance's New York office and was its chief operating officer. Garten, a graduate of New York University, is an active member of St. Matthew's Episcopal Church in Bedford and lives in North Salem with his wife and five children.
Earlier this spring, three other distinguished members of the community were also elected to the board: Robert Hackett, Jay Schecter and Emily Stoddard. Hackett, an Olympic swimming medalist and former world record holder, is an international director in JLL's Corporate Solutions business with oversight responsibility for accounts business in the Americas. He received his MBA from Harvard Business School and graduated from Harvard College. He is a volunteer swim coach at the Club and lives in Katonah with his wife of 30 years. They have three boys and one grandson.
Schecter is a business and legal strategist. He served as chief executive officer and general counsel of Corporate Resource Services, Inc. and currently advises small companies and individuals on effective business, legal, and leadership strategies. He received a J.D. from St. John's University School of Law and is a graduate of Clark University. Schecter lives in Mount Kisco—which he has called home for more than 30 years—with his wife. They have three children and a granddaughter.
Stoddard is senior vice president, market commercial credit manager in Metro NY Credit Management at TD Bank. Stoddard is a former member of BGCNW and serves as a small business committee member with Community Capital NY. Stoddard is a graduate of the University of Connecticut in Storrs and lives in Ossining with her husband and their son.
The BGCNW board also extended the terms of the following members: Linda Mahon as treasurer, Lisa Shrewsbury as vice president, Michael Becker, Skip Beitzel, Jodi Gutierrez, Thomas O'Neil, R. Todd Rockefeller, David Singer, Jim Steets, and Douglas Thea.
The new Club leadership is focused on implementing new volunteer and community engagement opportunities at BGCNW and leveraging Club assets to provide increased benefits to Club members.
"Through volunteering at the Club, I am able to help kids from the community be water-safe, set realistic goals, build confidence and lead healthy lifestyles," Hackett said. "I enjoy giving back time and resources to my local community and I hope others will do the same."
The Boys & Girls Club of Northern Westchester is located at 351 Main Street, Mt. Kisco, NY and can be reached at (914) 666-8069 or by visiting http://www.bgcnw.com. For the latest news, photos and updates, please "like" the Club on http://www.facebook.com/BGCNW and follow on http://www.twitter.com/BGCNW.