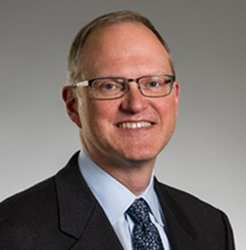 Liquidity is more important than ever to avoid trapping investors in negative situations.
Bloomfield Hills, MI (PRWEB) June 30, 2015
Mike Vlasic, a seasoned investor, business executive and financial expert, has released a statement warning investors that trading decreased investment liquidity for increased investment yield poses significant risks in the current investment market. The statement appears on the Mike Vlasic website. Read the statement.
"A major concern is that many investors who are looking for better yield are searching in very illiquid places," says Mike Vlasic. "They can be pursuing very modest short-term gains that lock the investors into disappointing long-term returns."
Mike points out that private equity is a good example. There are funds at the present that have 20-year terms, in place of the standard 10-year terms. Considering the fee drag, how can investors make money paying upfront management fees on capital that has been committed but not invested for five years or more? Clearly the illiquidity of such funds has doubled.
"From our past experiences during the horrific 2007-2009 debacle we know that illiquid investments became very burdensome for many investors," says Mike. "Remember, the hedge funds everyone wanted so badly drastically restricted investors' ability to make withdrawals during this time, forcing many to sell better performing, yet liquid investments to fund cash requirements."
Mike emphasizes that investors must seriously consider the uncertainty of the future. Governments' ubiquitous intervention into markets and the emergence of "macroprudential regulation" are significantly adding to the uncertainty and risk.
"Liquidity is more important than ever to avoid trapping investors in negative situations," says Mike. "Investors need liquidity for new investments if prices drop or if interest rates bounce up or cash flow yields continue to be low. Now is the wrong time to be mired in illiquidity."
Mike Vlasic is an accomplished investor, business executive and financial expert with an impressive track record in an array of enterprises and investments, from real estate development, venture capital and direct lending to equipment leasing, oil and gas and more. Mike draws on his extensive equity, board and executive-level experience to provide invaluable insight and direction that help businesses and organizations achieve sustained success.