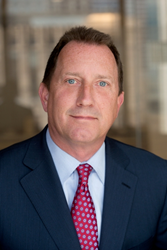 Chicago, IL (PRWEB) June 30, 2015
Partner Jeffrey J. Kroll of Salvi, Schostok & Pritchard P.C., will be speaking on "Summation" at The American Association for Justice (AAJ) Annual Convention in Canada on July 11, 2015.
The AAJ Convention runs from July 11-15, 2015 and will be held at the Montreal Convention Center in Montreal, Canada. The event will feature more than 45 cutting-edge Continuing Legal Education (CLE) programs designed by plaintiff lawyers for plaintiff lawyers. Mr. Kroll will be speaking on the Advocacy Track: Anatomy of a Personal Injury Lawsuit CLE program in Room 520 from 8 a.m. to 5 p.m.
Mr. Kroll was chosen along with a dozen other attorneys to speak at the program, as he is one of the authors who contributed to the fourth edition of Anatomy of a Personal Injury Lawsuit, a two-volume set, which is a comprehensive and up-to-date resource for practicing plaintiffs' attorneys and their staffs. The how-to guide, available for purchase on TrialGuides.com, provides insight into pursuing a personal injury case from the initial client interview to trial.
In "Summation in Personal Injury and Wrongful Death," Mr. Kroll explains that preparing for a final argument should begin the moment the client walks into the office. He believes using analogies, similes/hyperbolizes, and themes are key when delivering a closing argument speech. Mr. Kroll was the only attorney from Illinois to contribute to the book.
About Salvi, Schostok & Pritchard P.C.
Salvi, Schostok & Pritchard P.C. is a leading Chicago personal injury firm with offices in Chicago (22 West Washington Street, Suite 1600, Chicago IL 60602) and Waukegan (218 North Martin Luther King Jr. Avenue, Waukegan, IL 60085). The firm has represented victims of personal injury, medical malpractice and wrongful death for over 30 years. Additionally, the firm represents clients in distracted driving car accidents, truck accidents, airplane and train accidents, construction injuries, birth injuries, brain injuries, product liability cases and animal attacks. The firm has obtained more than $950 million on behalf of its clients in personal injury and wrongful death cases, including 207 multi-million dollar verdicts or settlements. For more information, call 1-800-Salvi-Law or visit Salvilaw.com.