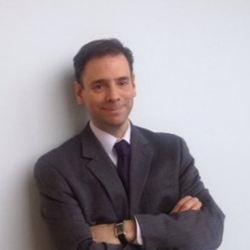 TUSCALOOSA, AL (PRWEB) July 08, 2015
iLaw today announced that Michael Gregory, Director of New Markets with Wolters Kluwer Law & Business, will become its Senior Vice President of Business Development, reporting to CEO and President, Dean Emeritus Ken Randall. Mr. Gregory will help build on iLaw's successful track record of delivering high-quality distance-learning courses for law schools in the U.S. and globally. Starting its third year, iLaw has partnered with a significant number of law schools nationally in J.D., post-J.D., and other law related programs. iLaw's rapid growth is driving its staff expansion.
In his new role with iLaw, Mr. Gregory will have oversight of the business' strategic direction, product development, partnerships and collaboration, and new business generation. Since 1995, Mr. Gregory has worked with Wolters Kluwer Law & Business and its predecessors Aspen Publishers and Little, Brown & Company, in positions including Director of Sales and Marketing; Executive Director of Sales; Director of Academic Services; and since 2012 Director of New Markets. Under Mr. Gregory's leadership, the legal education group at Wolters Kluwer Law & Business expanded its market share in U.S. law schools, established a global presence, and began its focus on product innovation and collaboration outside traditional book publishing.
"Mike's transition from a traditional publishing house to a technology innovator signifies the role of high quality online teaching in legal education, complementing campus learning with distance education," said Dean Randall. "Mike has been a leader in digital products and expanding the footprint of traditional legal education. We are thrilled to have someone with Mike's reputation, experience, and success joining our team and helping to build iLaw's future."
"I am honored to join iLaw in this newly created position, and look forward to working with Dean Randall and the rest of the highly dedicated iLaw team to further expand the business' products and outreach, and to working with law schools and other partners to ensure the highest quality offerings and an enriching experience for students," said Mr. Gregory. "I especially appreciate being able to build upon the strong results delivered by iLaw for U.S. law schools."
As an accomplished sales, marketing, and business development executive, Mr. Gregory offers a proven record of leadership, innovation, and success in the legal and academic publishing industry. He earned his bachelor's degree in history from Syracuse University, and his J.D. from Suffolk University Law School. Mr. Gregory is admitted to the Massachusetts bar.
About iLaw
iLaw partners with law schools, colleges, and universities to create educational products or to transform existing programs in online and hybrid platforms, primarily in law and law-related fields, in the U.S. and internationally. Visit ilawventures.com for more information.