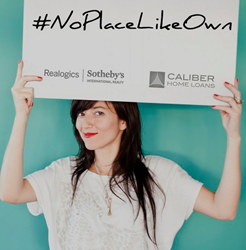 Seattle, WA (PRWEB) June 30, 2015
A recent roundtable discussion on the state of the in-city housing market and the rent vs. buy debate included Dean Jones, President & CEO of Realogics Sotheby's International Realty (RSIR); Trevor Bennett, mortgage banker and Kirkland Branch Manager with Caliber Home Loans, economist and appraiser Brian O'Connor, Principal of O'Connor Consulting Group and Nelson Yong, an executive with SILK I Digital Media and a representative of Millennial consumers. These experts believe the trajectory for Seattle (and Bellevue) will follow urban density trends much like New York City; Vancouver, BC; and San Francisco, which today represent some of the most sought after and expensive in-city housing markets in North America. They forecast rising costs for consumers ahead as developers struggle to deliver affordable housing solutions amidst inflation in construction costs, new entitlement fees and an ongoing preference to build apartments instead of condominiums. Likewise, RSIR and Caliber Home Loans sponsored a new website, http://www.NoPlaceLikeOwn.com, to share many economic indicators and trends that local renters and prospective homebuyers will likely face over the next few years.
"Rents have risen more than 35-percent in the past four years in Seattle, which means it can actually be less expensive to own a condominium than it is to rent a similar property," said Jones. "We do see a supply and demand imbalance ahead and condominium values will catch up to growth in rents. It's been five years since we've seen any substantial deliveries of for-sale housing in downtown Seattle and about half of the new construction units being constructed today have already been presold."
Jones acknowledges that most new residents moving to Seattle are likely to rent for a few years before considering a home purchase. However he notes that a surge of new employment and relocation began several years ago and new apartment buildings may be incubating thousands of would-be buyers in the approaching housing cycle. "If even 10-percent of this new renter population decides to purchase we'd effectively be sold out of all new and resale inventory in the city," he added.
Millennial consumers, those born between 1980 and 2000, are the largest demographic segment in Seattle and researchers say most do plan to buy in the future but currently rent. Mortgage experts believe that their purchasing power may be diminishing given rising housing prices and increasing interest rates.
"Only owning allows you to lock in housing costs, enjoy income tax deductions, and positions you for appreciation in home equity as the market rises," said Bennett. "While those are generally known facts there appears to be a lot of misinformation about the state of the market or the mortgage industry. It's important for consumers to be aware of changes, especially if owning a home is on the agenda in the next few years. Our contributions to the #NoPlaceLikeOwn campaign will provide a continuing resource to explore what's right for consumers in this quickly evolving market."
In addition to online reference tools such as a rent vs. buy calculator, Jones and Bennett are hosting a series of Homebuyer Orientation Events in Seattle and Kirkland during July so renters can explore their opportunity in homeownership. For more information visit: http://www.NoPlaceLikeOwn.com.
###
About Realogics Sotheby's International Realty (http://www.RSIR.com) - Artfully uniting extraordinary homes with extraordinary lives, Realogics Sotheby's International Realty is a leading global sales and marketing brokerage firm in the Pacific Northwest. Recognized by the Puget Sound Business Journal amongst the fastest-growing private companies in Washington State for 2012, 2013 and 2014, the boutique real estate firm of 100+ brokers consistently ranks among the top producing firms within the markets that it serves with branches in downtown Seattle, Bainbridge Island, Kirkland and coming soon to Issaquah.
About Caliber Home Loans (http://www.CaliberHomeLoans.com) – Caliber Home Loans, Inc. is a privately held, full service national mortgage lender with over 130 locations in 47 states. Established in 2013 via the merger of Caliber Funding, LLC and Vericrest Financial, Inc. and headquartered in Irving, TX, Caliber Home Loans originates loans through various channels and transaction types. Since its inception, Caliber has rapidly increased its mortgage production volume year after year, while its servicing portfolio has grown by six times to over $60 billion. This tremendous growth was made possible by its strong balance sheet and commitment to responsible lending.
Editors Notes: For high-resolution photography contact Andrea Savage at 206.448.5752 or email Andrea(dot)Savage(at)RSIR(dot)com.