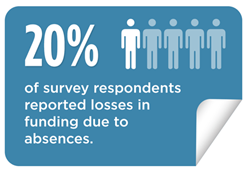 'Family engagement is critical to the success of our children.' - Valerie Genco, CEO, Earn2Learn
San Jose, CA (PRWEB) July 07, 2015
Earn2Learn announces the upcoming July release of their new App designed to allow parents to track and reward their students with cash for their good attendance and time. The easy-to-use school attendance software technology will address school truancy, reward students and promote family engagement. The patent-pending app works with geo-location technology and will focus on middle schools, high schools and college level students.
"It's time to rethink the popular notion of punishing our youth for truancy. With the Earn2Learn App, families can now take an active role in positively enforcing good behavior," says Valerie Genco, Earn2Learn creator, entrepreneur and mother of two college-age children. Improved attendance improves a child's grades and chance of success while maximizing critical funding for schools.
The truancy crisis is a persistent problem that limits the potential of children everywhere and costs school districts and universities billions of dollars each year. High rates of absenteeism drive crime and incarceration and hurt our economy.
According to Genco, "Earn2Learn believes that financial literacy and real-world incentives taught at the junior high school, high school and college levels gives students the ability to learn the value of responsibility, in order to prepare young adults for success."
The benefits of Earn2Learn extend far beyond that of the Students. Benefits for Parents, Schools and Universities include:
Parents:

Tracking and Rewarding Attendance develops accountability in students.
Know children are safe and productive at school.
Convenient and Private – Have peace of mind by receiving notifications even if parents are at work or in a meeting.
Schools and Universities:
Maximize critical funding and ranking for your school by improved attendance and grades.
Closer engagement of schools with their parent communities.
Student safety and welfare are increased.
Parents, guardians, schools, universities, educators, as well as students themselves, have the statutory responsibility to ensure that attendance at school is regular and timely. We all share the goal of enabling our student's regular and timely attendance. Earn2Learn is dedicated to helping realize this goal.
The Earn2Learn application will be available for download in the iOS App Store and Google Play App Store July 2015.
About Earn2Learn:
Earn2Learn is the premier technology designed to improve school attendance, foster accountability and fiscal responsibility in our youth through family engagement. Earn2Learn promotes awareness of the important role that school attendance plays in achieving academic success. Our goal is to ensure that families take an active part and partner with school districts and community agencies to intervene when attendance is a problem for children. Earn2Learn is headquartered in San Jose, CA.