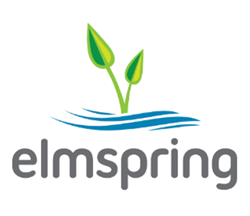 Collaborating with Zillow is truly a privilege
Chicago, IL (PRWEB) July 02, 2015
The elmspring accelerator, an 1871 Chicago-based seed-stage technology accelerator for real estate and housing tech startups, is partnering with Zillow Group, Inc. for its upcoming class. Co-founded by Thomas Bretz and Adam Freeman of Chicago's Century 21 Affiliated, elmspring is swiftly becoming a premier destination for technology startups in real estate and related fields.
Zillow Group's portfolio of real estate and home-related brands, including Zillow®, Trulia®, StreetEasy® and HotPads®, makes it one of the largest and most vibrant companies in the industry. Zillow Group will provide mentorship, instruction, network and industry insights to participants in elmspring's upcoming class, as well as to graduates of the previous two cycles – a total of 13 early-stage real estate and housing technology companies.
"Collaborating with Zillow Group is truly a privilege," says elmspring co-founder Thomas Bretz. "Our startups are trying to change the real estate game, and there's no better game-changer to learn from. This partnership is yet another competitive advantage for elmspring as we try to recruit the best and brightest startups from around the country."
Companies launched in the elmspring accelerator have included ReaLync, a live video streaming application for virtual tours of spaces; College Annex, a search portal for off-campus college housing; and HerbFront, the nation's only verified legal cannabis property listing and zoning research platform. The elmspring accelerator program provides startups with seed capital, mentorship, and access to the decision makers and resources they need to prepare for market. Elmspring's first two classes concluded with demo day events drawing scores of investors, strategic partners and media.
"Partnering with elmspring gives us the opportunity to more formally support innovation in the property technology space in the Midwest," said Maria Seredina, Zillow Group corporate development. "We look forward to helping unleash these companies' full potential." Zillow Group recently hosted elmspring's West Coast Demo Day in its San Francisco office, featuring a group of recent accelerator graduates.