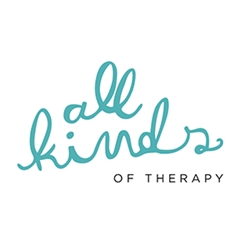 Therapeutic Experts section of the website allows families in crisis to search for placement experts and transport companies locally, nationally, and internationally
Salt Lake City, UT (PRWEB) July 01, 2015
These listings will give families the opportunity to compare the different philosophies and approaches to case management, placement, sober companionship and delivery to wilderness therapy or treatment facilities. Therapeutic Experts also have different training and approaches to working with and transporting clients with anxiety, ADHD, autism spectrum disorders, eating disorders, severe learning disabilities, addiction treatment, adoption, or recovery.
"The Therapeutic Experts section of the website allows families in crisis to search for placement experts and transport companies locally, nationally, and internationally," said Jenney Wilder, founder of All Kinds of Therapy and former Education Consultant. Therapeutic Experts have different approaches to client case management, age group focus, and areas of expertise. They also have different training, experience and certifications. Teen and Young Adult Transport Companies also vary significantly in ways such as: staff training or insurance.
All Kinds of Therapy has several Therapeutic Experts launch partners with national and international reputations including: Ferguson Behavioral Health Consulting, Prepare to Bloom, Family Recovery Specialists, Right Direction Crisis Interventions, The Aspire Group, and Bill Lane and Associates. "I am thrilled to have these companies launch with us. These companies and their owners are innovative in their approach to working with their families and clients and are raising the bar in terms of industry standards," said Wilder. There is space for additional partners on the site and go to allkindsoftherapy.com for more information.
All Kinds of Therapy is located in downtown Salt Lake City, UT. It is surrounded by cutting edge private pay behavioral health and substance abuse treatment programs for troubled teens and young adults. The website provides the only independent comprehensive online directory available with the ability to search and compare the vast options available to families in search of residential treatment options like Wilderness Therapy programs, psychiatric assessment and treatment facilities, and Therapeutic Experts.
All Kinds of Therapy will donate 1% of its net income to nonprofits that they believe encompass all types of education, all types of learning, and all types of therapy.