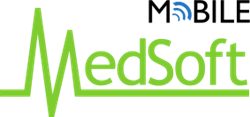 Dallas, Texas (PRWEB) June 30, 2015
Mobile MedSoft has announced it has changed its name from RNA Pharmacy Solutions. The company has additionally launched a new website.
Established in 1975 as RNA Holdings, LLC, Mobile MedSoft develops standard and customized solutions for both Retail and Long Term Care pharmacies, as well as solutions for Long Term Care facilities, Assisted Living facilities, CCRC's, Group Homes and Hospitals.
The name change and branding update place emphasis on the company's forward thinking integrated IT solutions and expertise offered to its clients. Visitors to the newly launched website will appreciate improved access to Mobile MedSoft's broad range of products and services.
"This new branding approach better reflects our commitment to delivering the most comprehensive suite of products for our pharmacy and long term care customers," commented Duke Yetter, President & CEO of RNA Holdings, LLC.
About RNA Holdings LLC dba Mobile MedSoft
Mobile MedSoft, a subsidiary of RNA Holdings LLC is a global leader in the provision of IT solutions for Pharmacies and Healthcare Providers. Headquartered in Dallas, Texas, four decades of experience allows Mobile MedSoft to conceptualize, design and implement bespoke solutions across a range of tasks from Prescription processing through Workflow and Inventory Control and Accounts Receivable. Mobile MedSoft accesses numerous patents and boasts an industry leading Research and Development program allowing it to offer intuitive platforms and tailored interfaces readily assimilated by personnel working across all Healthcare disciplines in all global Healthcare markets.
For additional information, visit http://www.mobilemedsoft.com or call (800) 762-9378.