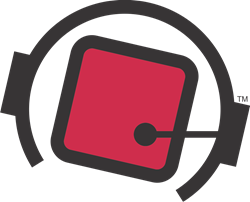 It was a very special opportunity to present the award at a NASA Wallops Flight Facility
OTTAWA, CANADA and VIRGINIA BEACH, VA (PRWEB) July 01, 2015
idoodlelearning inc., a global education company that prepares students to become 21st century learners, workers, and citizens by bridging the gap between traditional and digital learning, announced today that its global program Cubes In Space™, launched the winning experiments from around the world into space last week aboard a sounding rocket from NASA Wallops Flight Facility.
Cubes in Space is a global STE[A]M design competition platform containing a revolutionary and engaging educational curriculum designed to fosters the development of creative and multilateral thinking. Offered to students 11-18 years of age, Cubes in Space an opportunity to design and compete for a place on a sounding rocket which launches their experiment into space. The Cubes In Space program is a partnership between idoodlelearning inc., the Colorado Space Grant Consortium's RockSat-C program and supported by the Sounding Rocket Program Office at NASA Wallops Flight Facility.
"We had students and their families travel to NASA Wallops Flight Facility to watch their experiments launch into space'' said Amber Agee-DeHart, President of idoodlelearning inc., "The students also exhibited their experiment design plans at the Visitors Center during Rocket Week activities. This allowed a hundreds of visitors, teachers and NASA employees to speak with the students and observe the intelligence and design talent of the students and their classmates from all over the United States. We had students and their families from as far as Green Bay, Wisconsin and Orange Park, Florida travel to attend the Cubes in Space and 70th Anniversary of NASA Wallops Flight Facility events."
"During Rocket Week, we were proud to present the Cubes In Space 2015 MPACGroup Top Design Award to Randy Bowman, a home school student from Leesburg, Virginia," said Robert Sowah, Chief Executive Officer of idoodlelearning inc. "It was a very special opportunity to present the award at a NASA Wallops Flight Facility because that is where the rocket launched".
This year, Cubes In Space had over 500 educators and 5,000 students from 22 countries involved in the programs giving it a truly global reach. The STE[A]M based design competitions also saw involvement from every state of the United States.
The goals of the Cubes in Space program are to show students the interconnections between STE[A]M concepts and to teach students to become analytical and effective thinkers capable of taking more difficult courses and pursuing technical careers in the future.
Leveraging the excitement of space exploration, the Cubes In Space program offers students and educators the opportunity to learn about the methodology for taking an idea from design through the review process. Throughout the experience, students will acquire key 21st century skills necessary for success in a highly connected, global society.
Teachers, parents and informal education programs around the world can register online starting in October 2015 for the Cubes In Space 2016 program through the website http://www.cubesinspace.com All the terms and conditions for the competition are available on the website.
– 30 –
About Cubes In Space
Cubes In Space™ offers global design competitions at no cost to students 11-18 years of age to develop STEM-based experiments for launch into space.
For more information http://www.cubesinspace.com
About idoodlelearning inc.
idoodlelearning inc., a global education company that prepares students to become 21st century learners, workers, and citizens by bridging the gap between traditional and digital learning. The company is based in Ottawa, Canada, London, England and Virginia Beach, USA and has a portfolio of educational solutions which are installed in over 8,000 schools representing 4,000,000 students in more than 30 countries.
For more information please go to http://www.idoodlelearning.com
About NASA's Wallops Flight Facility
The research and responsibilities of NASA's Wallops Flight Facility, part of Goddard Spaceflight Center, are centered around the philosophy of providing unique expertise, facilities, and carriers to enable rapid response, frequent, low-cost flight opportunities for a diverse customer base.
For more information http://www.nasa.gov/wallops
About Colorado Space Grant Consortium
The Colorado Space Grant Consortium is an affiliate of NASA's National Space Grant College and Fellowship program. COSGC uses the excitement of the space program to inspire, educate and develop the future technological workforce by enabling a diverse group of students to participate in space-based, hands-on projects, courses and outreach activities.
For more information http://spacegrant.colorado.edu/