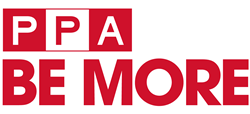 ATLANTA, Ga. (PRWEB) June 30, 2015
Professional Photographers of America (PPA) announced today the introduction of a student membership level for professional photographers-in-training.
Rising from the ashes of the Student Photographic Society, PPA's student membership level comes with admission to PPA's annual convention, Imaging USA, equipment insurance plus a subscription to Professional Photographer magazine for just $79 a year. Students can enjoy additional benefits such as networking opportunities and continue their education through PPAedu's student track.
Rather than simply attend, student members also have the option to volunteer at Imaging USA. This gives students exclusive behind-the-scenes access to the show and comes with provided room and board, a great perk for students on a budget. Imaging USA 2016 will be held in Atlanta, January 10 to 12, 2016.
"We brought back a student membership level to help prepare these photographers for a career in the industry," said Kristen Hartman, PPA's director of member value and experience. "They learn photography technique in school but often come out unprepared to run a business. PPA can help them bridge the gap and prepare accordingly."
For more information on student membership and to join PPA, visit PPA.com/Students.
About PPA:
Professional Photographers of America (PPA) is the largest international nonprofit association created by professional photographers, for professional photographers. Almost as long-lived as photography itself, PPA's roots date back to 1869. It assists more than 28,000 members through protection, education and resources for their continued success. See how PPA helps photographers be more at PPA.com.