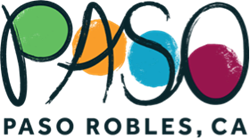 New businesses and tours in Paso provide exciting ways to spend your days while renovated lodging properties offer even more relaxing nights.
Paso Robles, Calif. (PRWEB) July 01, 2015
Travel Paso is excited to announce an abundance of new offerings that make Paso Robles (Paso) an ideal destination for your next getaway. New businesses and tours provide exciting ways to spend your days while renovated lodging properties offer even more relaxing nights. Included below are a few of the incredible new attractions and changes visitors can explore when visiting this beautiful wine region on California's Central Coast.
Holiday Inn Express & Suites Unveils Newly Renovated Guest Rooms
With its diverse amenities and close proximity to numerous attractions in Paso, Holiday Inn Express & Suites is a great choice for travelers. Now, with its $2.5 million remodel well underway, the property is excited to unveil part of its renovated interior. The guest rooms are better than ever and include new furniture, fixtures, carpet and paint. In addition, the rooms feature cool tones and tasteful décor, providing a relaxing environment for visitors. Upon completion of the remodel in February 2016, Holiday Inn Express & Suites will offer guests a new lobby, breakfast area and business center in addition to redesigned fitness and pool areas. For more information about Holiday Inn Express & Suites Paso Robles, visit hixpaso.com.
Luxurious Villa Suites Now Available at La Quinta Inn & Suites
La Quinta Inn & Suites, an award-winning hotel offering a diverse selection of rooms, completed a $4 million addition of deluxe Villa Suites in mid-July. Available in studio and one-bedroom layouts, these executive suites were designed to include superior comforts and amenities. When staying in one of the new rooms, guests will enjoy a full kitchen; a luxurious bathroom with lighted mirrors, a double vanity and a walk-in shower; and a 49-inch LED TV. In addition, each Villa Suite includes a large balcony, perfect for enjoying the beautiful scenery of Paso Robles. Committed to providing guests with an ideal fusion of class and comfort, the property also features a large outdoor pool, a rejuvenating hot tub, and fitness and business centers. For more information, visit LaQuintaPasoRobles.com.
Embark on a Tour of Paso with Urban Adventure Quest
Urban Adventure Quest, a family-owned and operated company, recently launched an interactive scavenger hunt tour of Paso Robles. This specific tour showcases Paso's historic buildings, outdoor artwork, cultural landmarks and famous hotels on a two-hour walk beginning at Downtown City Park. While exploring the city, smart phone users will receive Urban Location Clues and Quest Challenges based on the tour's points of interest. Those interested in competing with friends and other Urban Adventure Quest users can watch their rank climb on the City Leader Board as they answer questions correctly. With 14 challenges and three bonuses, visitors have numerous opportunities to earn points. Inspired by the television show "Amazing Race," the team designs these online tours as educational adventures that the whole family can enjoy. For more information about touring Paso with Urban Adventure Quest, visit UrbanAdventureQuest.com.
KROBĀR Craft Distillery Now Open in Paso
KROBĀR Craft Distillery, which officially opened mid-May, is an exciting new addition to Paso Robles. The name, born out of a fusion of the owners' surnames – Kroener and Barton – reflects both the men's friendship and the collaboration involved in making craft spirits. After designing the still and ordering the distiller from Vendome Copper & Brass Works, Kroener and Barton began the process of distilling what they refer to as "the hooch." Through the fusion of old school and new school methods, they create a variety of craft spirits including gin, brandy, bourbon and rye whisky. Guests can enjoy tasting these offerings while relaxing in the distillery's Social Room and Ethanol Alley, which are open on weekends and by appointment. Overlooking vineyards and Highway 46 West, the location provides visitors with a beautiful venue for enjoying one of Paso's newest tasting experiences. For more information about KROBĀR Craft Distillery, visit KROBARDistillery.com.
New Wine Tour with Central Coast Jeep Tour Adventures
Central Coast Jeep Tour Adventures recently created the Paso Robles Wine Tasting Tour, providing visitors with a fun new way to explore this beautiful wine region on California's Central Coast. While Paso is already known for its delicious wine and expansive vineyards, this new offering enables wine-lovers to add a little adventure to their next visit. The tours – typically lasting five hours – include a gourmet lunch; a souvenir glass and wine tastings at three or four wineries; an off-road/private vineyard tour; an optional olive oil tasting or other area attraction; and more. For more information, visit CCJTA.com.
The Hatch Rotisserie & Bar Opens in Downtown Paso
Paso Robles' ever-growing culinary scene welcomed another exciting new offering – The Hatch Rotisserie & Bar – in June. A long-time dream of owners Maggie Cameron and Eric Connolly, this new neighborhood eatery features an open kitchen and wood-burning rotisserie. The menu, created by Chef Mateo Rogers, includes deliciously simple foods such Ember Roasted Beets along with mouthwatering creations like Chocolate Crémeux. With its full bar, guests can choose from an expansive list of wines along with classic and craft cocktails. Nestled in downtown Paso Robles, The Hatch Rotisserie & Bar is intended as a gathering place for friends. As such, the restaurant will start offering late-night hours Thursday through Saturday beginning in July. For more information about The Hatch Rotisserie & Bar, visit HatchPasoRobles.com.
New Tasting Room and Production Center at Burbank Ranch Winery
Burbank Ranch Winery, located in Paso Robles Wine Country, will celebrate the opening of its new tasting room and production center mid-July 2015. Previously in downtown Paso Robles, the new venue is situated on a hill overlooking the Burbank Ranch in nearby Templeton. The 19,000-square-foot tasting room features an open floor plan and large windows, providing visitors with a beautiful view of the property's 46 acres of SIP Certified vineyards. In addition to a "fallen oak bar" that can accommodate over 200 guests, the upstairs tasting room includes a patio area with seating for lunch guests. Downstairs, the winery production center includes three temperature-controlled, underground barrel cellars. For more information, visit BurbankRanch.com.
Paso's Exciting New Wine Bar Offers a "By the Glass" Program
Paso Robles officially welcomed Taste in the Alley – an exciting new wine bar – on June 1, 2015. True to its name, the business is located on Norma Way, an alley off of Pine Street in downtown Paso. With the building's exposed brick wall, wood floor and high tables, guests will feel transported into a traditional speakeasy. The space is both cool and dark, enhancing the mysterious atmosphere. Shortly after opening, the venue installed Wine Stations and Coravin technology to accommodate its unique "By the Glass" program. Enabling visitors to try a selection of different wines, these systems allow individual glasses to be poured without opening the whole bottle. Whether searching for a new favorite wine or simply looking for an enjoyable evening out, Taste in the Alley is an ideal destination. For more information, visit TasteInTheAlley.com.
For more information about exciting new offerings in Paso Robles and to start planning your next trip, visit TravelPaso.com.
About Travel Paso Robles
Paso Robles, California is located midway between Los Angeles and San Francisco on Highway 101 and is roughly a 20 minute drive inland from the Pacific Ocean. This destination boasts 250+ wineries, a charming historic downtown and town square, comfortable hotel accommodations, farm-to-table dining, art galleries, shopping, hot mineral springs and friendly locals. For more information about Paso Robles, CA visit http://www.TravelPaso.com.