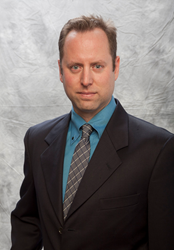 We work hard all the time, because the bad companies never sleep.
Jersey City, NJ (PRWEB) June 30, 2015
The American Institute of Personal Injury Attorneys (AIOPIA) awarded JTB Law Group, LLC as a firm, and attorney Jason T. Brown individually, the Top Ten Best Law Firm and Attorney Award respectively. As of July 1, 2015, the firm and Mr. Brown personally have been recognized on their site as the type law firm and attorney in Northern New Jersey. The award is a culmination of the hard work, long hours, and excellent results the firm has obtained over the years on behalf of its clients. Mr. Brown commented, "We are honored to receive another award recognizing our never ending passion to fight for peoples' rights. When I first started off as a solo practitioner before assembling this dream team of attorneys that was my vision and in fact our website is called 'IFightForYourRights.com. We are here for people 24/7 and have been battled tested and prevailed against some of the biggest firms and defendants in the country."
According to the AIOPIA, The Top 10 is "an exclusive honor and extended only to those select few who have reached the top of their profession while doing so with the client's satisfaction being of the most paramount importance. Attorneys who are recognized by the American Institute of Personal Injury Attorney are what we consider the best in the industry for client satisfaction."
In the past, Jason T. Brown served as a Special Agent and Legal Advisor with the Federal Bureau of Investigation (FBI). As a lawyer, he has handled cases from inception to verdict, in some cases obtaining judgments for the maximum permissible damages allowed by law.
The firm also handles other high profile and catastrophic cases and travels nationwide to prosecute cases in conjunction with local counsel. Mr. Brown currently has cases pending in over ten different states and will fly or litigate all over the country to meet with a client if he believes in the case. Through all the success he has had, the many multi-million dollar results, Mr. Brown remains humble and "honored to receive recognition for the hard work in our litigation and we will continue to work hard, but past successes don't guarantee future results." The office manager also cautions that although Mr. Brown has received many honors, these honors and releases may be considered attorney advertising. Still, it has already been another formidable year with the firm recently filing a catastrophic case on behalf of someone who lost three limbs in an accident, the firm having several collective actions certified and Mr. Brown recently admitted to practice in the State of Illinois. "Bad people and bad companies do bad things all the time," Mr. Brown leaves us with, "and that's why we're working all the time to champion the fight for the everyday person when the big, bad entities never sleep."