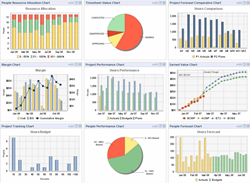 Dulles, VA (PRWEB) June 30, 2015
Unanet, a developer of software that helps project-driven organizations manage projects, people and financials in one integrated system, announced that it has recognized Cordia Partners and DragonEye Consulting with Unanet Partner of the Year Awards.
Cordia Partners and DragonEye Consulting are both customers and partners of Unanet. They were recognized for their investment in having employees trained and certified in Unanet, their support for the Unanet Financials Early Adopter Program and their business development efforts. Cordia Partners and DragonEye Consulting were presented with their awards at the annual Unanet Champions Conference held in San Diego, CA
The Unanet Partner Program has been in operation more than two years and was created to broaden and enhance the solutions offered to Unanet customers. There are three types of partners: Referral Partners recommend Unanet to their customers and refer prospective customers to Unanet; Certified Service Partners implement and support Unanet software for their customers; Solution Provider Partners who market and sell Unaent software and provide professional services.
There are over twenty consultants from over a dozen of organizations certified in the Unanet Partner Program. Unanet works closely with these industry-leading software, technology, infrastructure, and services companies to offer a wide range of solutions for streamlining and optimizing the management of project-based organizations.
About Unanet:
Unanet is a leading provider of Cloud or On-Premise software for project-driven organizations. Unanet delivers resource planning, budgeting & forecasting, skills management, time & expense reporting, billing & revenue recognition, project management reporting and integrated financials with accounts receivable, accounts payable, general ledger and cost pool calculations in one integrated system. Over 1,000 organizations rely on Unanet to maximize staff utilization, reduce administrative costs by 90%, improve invoicing by 10X, and support forward decision-making for improved operations.