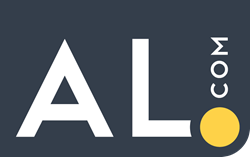 "The national debate around issues of social justice, equality and fairness, especially in Alabama, make the timing of this literary event and community conversation especially relevant."
Birmingham, Alabama (PRWEB) July 02, 2015
AL.com has joined forces with Books-A-Million to host "The Next Chapter," a three day literary celebration in three cities in honor of the publication of Harper Lee's new book, "Go Set A Watchman." "The Next Chapter" will bring storytellers, community leaders and nationally acclaimed authors together for live readings and entertaining reflections on the themes in Harper Lee's books and what those themes mean for the next generation of Alabamians. The events will take place on July 14 in Birmingham, July 15 in Huntsville, and July 16 in Mobile and are free to the public. For more information visit alabamamediagroup.com/watchman.
"We are excited to partner with Books-A-Million to offer a first look at the content of 'Go Set A Watchman,'" said Ed Fields, Director of Events and Community Engagement at AL.com. "The national debate around issues of social justice, equality and fairness, especially in Alabama, make the timing of this literary event and community conversation especially relevant."
This will be an evening of celebration, fresh music and important insight from leading Southern authors Beth Ann Fennelly and Tom Franklin.
Harper Lee's "Go Set a Watchman" will be available for purchase at the event. The first 25 AL.com members to register will receive a complimentary copy of the book as well as preferred seating at the event. Complimentary light refreshments and cash bar will be provided. Register for the event by visiting alabamamediagroup.com/watchman.
Casual, business casual or professional attire is encouraged.
ABOUT AL.COM
AL.com is Alabama's number one news and information site and a part of Alabama Media Group. Alabama Media Group is a digitally focused news and information company that combines the quality journalism of The Birmingham News, The Huntsville Times, Mobile's Press Register and The Mississippi Press with up-to-the-minute access of AL.com and gulflive.com. Find more information about becoming an AL.com member by visiting member.al.com.
ABOUT ALABAMA MEDIA GROUP
Alabama Media Group is a subsidiary of Advance Publications, Inc., a privately held communications company that owns Advance Digital, Condé Nast Publications, Parade Publications, Fairchild Fashion Group, American City Business Journals, Inc., Golf Digest Publications and more than 25 newspapers across the country. Their mission is to provide innovative ways to inform, connect and empower the people of Alabama and the communities they serve.
###