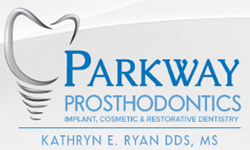 Jacksonville, FL (PRWEB) July 01, 2015
Dr. Kathryn E. Ryan is opening the doors of her new practice the week of July 5, 2015. As a leading prosthodontist in Jacksonville, FL, she has experience serving the community and providing the latest techniques in aesthetic and reconstructive dentistry, dental implants, cosmetic dentistry and occlusion management. Dr. Ryan will offer All-on-4™ implants, sedation dentistry, WaterLase MD™ laser technology and more to ensure that her patients receive quality, modern care that is personalized to meet their needs.
Dr. Ryan and her team are experienced in a variety of techniques to improve the smiles of their patients. At the new practice, patients seeking dentures, crowns, bridges or veneers will benefit from the knowledge and skill Dr. Ryan brings, as she specializes in this area. In addition to cosmetic procedures, Dr. Ryan also specializes in restoring removable and fixed dental implants, and assisting patients in need of sleep apnea treatment.
The new practice will utilize only the most modern and advanced techniques available today, to ensure the highest quality care. Dr. Ryan will offer laser dentistry to treat gum disease and tooth decay through a minimally invasive process. Compared with traditional methods, laser treatment reduces pain, discomfort and down time so patients heal faster and are able to return to their normal activities sooner. Laser treatment can also be used for gingivectomy, soft tissue lengthening, bone cutting or contouring procedures, among many others.
Dr. Ryan's patients who require tooth restoration and replacement procedures will also be able to take advantage of dental implants, including the All-on-4™ technique. After a tooth falls out or is removed, the empty socket in the jawbone is no longer stimulated. Bone density is slowly lost, and the jaw loses its integrity and shape. Dentures and bridges cannot arrest this process because they sit on top of the gums. Dental implants use titanium posts that are surgically placed and become effective new tooth roots. Dental implants can be used to replace a single tooth, multiple teeth or a full upper and/or lower set of teeth. When an entire dental plate is necessary, Dr. Ryan is able to place four posts and affix the dentures in a single procedure called All-on-4™, so the patient leaves the practice with a full set of functional and natural-looking teeth.
Individuals in Jacksonville, FL who require the services of a prosthodontist can find more information about advanced dental care on Dr. Ryan's website, http://www.parkwaypros.com or call (904) 201-1010 to schedule an appointment.
About the Practice
Parkway Prosthodontics is a prosthodontics practice located in Jacksonville, FL. Dr. Kathryn E. Ryan specializes in prosthodontics, esthetic and implant dentistry. She holds a Certificate of Specialty in Prosthodontics and a Master of Science Degree from Marquette University School of Dentistry, and is a Fellowship trained in implant surgery from the University of Florida College of Dentistry. Dr. Ryan is a member of the American Dental Association, International Team for Implantology, Northeast District Dental Association, among others, and participates in the Jacksonville Dental Society Study Club, Beaches Study Club and Jacksonville Women's Dental Society Study Club, to name a few. Dr. Ryan and her team are committed to providing patients with quality care using state- of-the art techniques and equipment. To learn more about Parkway Prosthodontics and the services they offer please visit their website at http://www.parkwaypros.com or call (904) 201-1010 to schedule and appointment.