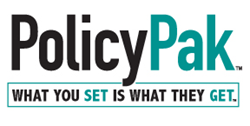 Philadelphia, PA (PRWEB) July 02, 2015
PolicyPak Software, the leader in application configuration management (ACM), today followed up its recent nomination for most promising Citrix Solution Provider 2015 by announcing that On Premise Suite has been certified as Citrix Ready for the latest XenApp and XenDesktop builds.
PolicyPak On Premise Suite has been confirmed as being fully compatible with XenDesktop 7.6 and XenApp 7.6, meaning that Citrix users running PolicyPak On Premise Suite can add the following PolicyPak superpowers to manage their Citrix applications with no conflicts:

Deliver Group Policy settings to Citrix XenApp
Lock down settings once delivered so users cannot work around them
Deliver application settings for XenApp and XenDesktop, and lock them down
Deliver and lock down security settings to end users
Jeremy Moskowitz, PolicyPak founder and Group Policy MVP, said of the Citrix certification: "The idea behind PolicyPak Suite is that it works with our customers' existing systems, including Citrix. Citrix certification is something we take very seriously and are very happy to have our compatibility confirmed for the latest versions of XenApp and XenDesktop."
IT Admins and network administrators who want to try out the functionalities within PolicyPak On Premise Suite together with Citrix XenApp and XenDesktop can get a free trial by contacting PolicyPak at the PolicyPak Website, or by calling (800) 883-8002.
About PolicyPak Software
PolicyPak Software (http://www.policypak.com) is the leader in Application Configuration Management (ACM) for Active Directory. The PolicyPak software Suite enables IT pros to deliver, lockdown and remediate settings for desktops, laptops, VDI sessions, company devices, as well as personal "BYOD" devices. Settings can be controlled either via On-Premise systems like Group Policy or SCCM or using PolicyPak Cloud for computers over the Internet. PolicyPak Group Policy Compliance Reporter enables real-time reporting on the status of Group Policy settings across the entire network. PolicyPak was founded by desktop management expert and Microsoft Group Policy MVP Jeremy Moskowitz.