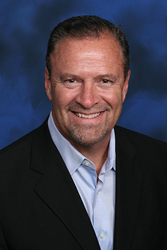 Loveland, CO (PRWEB) July 02, 2015
Gary Nemmers to lead Advisory Board for EstesGroup.
Gary Nemmers recently left HighJump Software after helping to build substantial shareholder equity resulting in the sale of the company in late 2014. As the SVP and GM of HighJump, he was responsible for all operations pertaining to the supply chain solutions group, including strategy, general management, sales, professional services, support and marketing. His role encompassed growing and servicing the supply chain management offering through direct and indirect channels worldwide. Mr. Nemmers was instrumental in getting HighJump on a remarkable growth trajectory to strengthen its position as a tier one market player that currently enjoys an enviable and highly satisfied customer base.
Mr. Nemmers joined HighJump after managing the Americas' direct sales organization for Infor Global Solutions, one of the largest and fastest growing enterprise applications companies in the world. Prior to joining Infor, Mr. Nemmers served as CEO and managing partner for DataTrend Information Systems where he helped grow the company from a start-up to $54M in annual revenue in just four years. Along with his professional accomplishments, Mr. Nemmers holds a B.A. in Behavioral Psychology and an M.B.A. from Northwestern University in Chicago.
From Bruce Grant, CEO of EstesGroup:
"Gary will be advising our management team on sales directions, new products and technologies, and strategic partnerships. He will also lead a team of advisory board members that will focus on key areas for continuous improvement and growth. His experience both as an entrepreneur and enterprise software sales executive and corporate officer will directly influence key decisions in our leadership team. We are very excited to have Gary in this critical role."
From Gary Nemmers, Advisory Board Chair of EstesGroup:
"I am excited to lead the advisory board for Bruce Grant and the EstesGroup. EstesGroup has been a solid leader in its vertical and I have been impressed with its success to date. I look forward to working with the team as they continue to execute their growth strategy and broaden their market offerings"
EstesGroup continues to help businesses throughout the US and Canada work better through Business360, a full ERP, eCommerce and Managed Services solution that simplifies technology, improves business operations, and controls critical infrastructure.
To learn more about EstesGroup, please visit http://www.estesgrp.com or call 1.888.300.2340