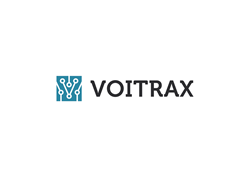 I am proud to be aligned with a company that is on the forefront of next generation trade compliance." says Moshe Rayman
New York, NY (PRWEB) July 07, 2015
Voitrax, Inc. announced today that Mr. Moshe Rayman has joined the firm to further develop its core trade reconstruction compliance platform.
Moshe spent the past 8 years at Barclays Capital in various technology roles, responsible for market data and technology integration. He managed the newly formed Israel Development and Engineering Center at Barclay's Capital, an offshore application development and engineering facility located in Tel Aviv. Moshe built an engineering team in Israel for Barclay's comprising UNIX, Network and Windows, working in conjunction with the UK and US based engineering teams. Additionally, Moshe helped support market data infrastructure in the Americas, including Wombat, Reuters, Bloomberg and numerous stand-alone systems.
Prior to his tenure at Barclays, Mr. Rayman was an executive at Lehmann Brothers and Merrill Lynch.
"We are thrilled to have brought on Moshe as our Chief Technology Officer. Moshe brings deep financial technology expertise and unparalleled industry knowledge. Moshe will enable Voitrax to deliver on the promise of simplified trade reconstruction," says COO & Co-Founder, Craig Eagle.
Mr. Rayman will be reporting directly to the CEO, Mr. Levi Orbach.
"I am excited to be joining the front lines at Voitrax. After years of working at leading wall street banks, I am confident that my experience will be an asset to the company. I am proud to be aligned with a company that is on the forefront of next generation trade compliance." says Moshe Rayman.
About Voitrax:
Voitrax is a comprehensive automated trade reconstruction solution. It captures voice, text, and other communication records and accurately organizes and stores them to ensure complete compliance with Dodd-Frank regulatory requests. The system uses a unique blend of advanced technologies to reconstruct trades.
Photos/Multimedia Gallery Available: http://www.voitrax.com/