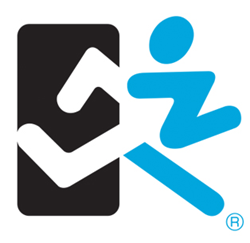 Healthpointe's orthopedic department has a team of expert physicians trained to provide the best possible care for your injuries.
La Mirada, CA (PRWEB) July 02, 2015
Healthpointe is pleased to announce the addition of Dr. Divakar R. Krishnareddy, M.D., to the orthopedic and spine surgery team at their Anaheim clinic. Dr. Krishnareddy will be treating patients with fractures, dislocations, disc herniations, sprains, strains, bursitis, and tendonitis. Along with the spine and spine surgery, Dr. Krishnareddy also specializes in the wrist, hip, shoulder, elbow, knee, and foot.
Dr. Krishnareddy received his Bachelor of Science in Pre Medical and Biological Science from Andhra University, where he later also earned his Doctor of Medicine. He then completed a rotating internship at King George Hospital in India, and his residencies at the University Hospital of West Indies for Orthopedic Surgery, Misericordia Fordham Hospital for General Surgery, and the Albert Einstein College of Medicine for Orthopedic Surgery. Dr Krishnareddy also served a year-long fellowship at the Rancho Los Amigos Hospital in Downey for the spinal department.
As a member of the North Carolina Medical Society, American Association of Orthopedic Surgeons, California Orthopedic Association, North Carolina Spine Surgeons Society, and American Academy of Orthopedic Surgeons, Dr. Krishnareddy has received many honors, including academic appointments to the University of Southern California and Pomona Osteopathic Medical. Dr. Krishnareddy is certified by the Educational Commission for Foreign Medical Graduates and the American Board of Orthopedic Surgery.
If you or someone you know suffered a fracture or disc herniation from playing sports or as a result of a fall or accident, Healthpointe's orthopedic department has a team of expert physicians trained to provide the best possible care for your injuries.
The treatment modalities offered at Healthpointe include physical therapy exercises designed to heal and strengthen, private consultations with a doctor for personalized assessment and goals, diagnostic studies, non-steroidal anti-inflammatory medications, chiropractic care, and epidural steroid injections.
Along with Anaheim, Dr. Krishnareddy will also be practicing out of Healthpointe's locations in La Mirada, Long Beach, Garden Grove, and Perris. For more information on Dr. Krishnareddy and spine treatments at Healthpointe, call (888) 824-5580 or visit healthpointe.net.
About Healthpointe:
Healthpointe is a leading multidisciplinary healthcare organization offering a full range of medical services in practice locations throughout Southern California (Los Angeles county, Orange county, San Bernardino county and Riverside county). Healthpointe has locations situated in over 10 cities in Southern California including Anaheim, which is conveniently located near Fullerton, Placentia, Villa Park, Buena Park, Cypress, Cerritos, and Garden Grove. As a highly regarded musculoskeletal group, we have a personal investment in the highest level of service, and we are proud of our record of excellence over the last four decades with private patients, injured workers, urgent care, personal injuries, and professional and non-professional athletes. Leading our organization is a dynamic team of healthcare professionals who continually strive to be at the forefront of medical innovation and healthcare service delivery. For more information, a complete list of services, and Healthpointe locations, visit healthpointe.net.