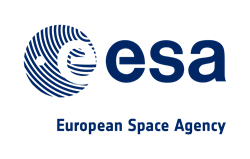 Says Founder Kimmo Isbjörnssund: "Streago invites all interested partners such as AM equipment and 3D printer manufacturers to join our work and The Virtual Factory of the Future."
Tallinn, Estonia - Tokyo, Japan (PRWEB) July 27, 2015
Streago AirSpace is designed for all industry verticals, combining additive manufacturing workflow, machines and business management functions into one secure industrial cloud platform. Copyright and integrity protection is part of the entire Streago platform, which is also available as white label.
With Streago AirSpace, industrial customers can securely store and manage their original 3D design files, their orders and quotations, administer their manufacturing machines and users, prepare and manufacture orders as well as run own digital marketplaces with copyright protection at each step.
The Virtual Factory of the Future is the vision of Streago, says founder Kimmo Isbjörnssund: "As manufacturing is moving into flexible virtual networks, the Streago AirSpace cloud platform is enabling new Virtual Factories of the Future. Streago gives corporations, 3D printing service providers, AM machine manufacturers and designers an ultra-secure end-to-end business solution for their additive manufacturing needs."
Streago AirSpace suits all industry verticals. It makes additive manufacturing machines and workflows more compatible and secure.
Streago's primary focus is on B2B and high-end industrial manufacturing networks, professional prototyping and 3D printing service bureaus. The Streago AirSpace platform supports also subtractive manufacturing such as CNC milling machines.
By working with leading industrial partners, Streago introduces highly relevant professional cloud environments. "Where necessary, we integrate with legacy systems and design and deliver a flexible and secure business solution. We invite interested partners to join our work," continues Kimmo Isbjörnssund of Streago.
About Streago
With offices currently in Tallinn, Estonia and Tokyo, Japan, 43dB OÜ, operating under its registered trademark Streago, designs and delivers novel secure industrial cloud 3D printing platforms for the connected Virtual Factories of the FutureTM according to its vision. Streago works with leading industrial partners, anticipating and serving new Additive Manufacturing business trends with patent pending technology solutions. In addition to the European Space Agency ESA, Streago counts iconic global brands among its unannounced client list. Streago operates with customer revenue and welcomes interested investors to get in touch.
About ESA
ESA is funded by its member states. By coordinating the financial and intellectual resources of its members, ESA can undertake programmes and activities far beyond the scope of any single European country. The 43dB OÜ contract is funded by the Government of Estonia through an official ESA contract within the framework of PECS (Plan for European Cooperating States). The views expressed herein can in no way be taken to reflect the official opinion of the European Space Agency. Streago, Streago AirSpace and The Virtual Factory of the Future are protected by trademarks. All rights reserved. The ESA logo is owned by ESA and protected by trademarks. All rights reserved.