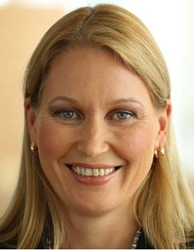 Somerset, N.J. (PRWEB) July 02, 2015
Catalent Pharma Solutions, the leading global provider of advanced delivery technologies and development solutions for drugs, biologics and consumer health products, today announced that it has made two key appointments at its Schorndorf, and Eberbach, Germany, facilities.
Dr. Irmgard Neuper is the new General Manager at Catalent's Schorndorf facility, which provides large scale, complex oral solid manufacturing with integrated analytical, development, and packaging services.
Dr. Neuper joins Catalent from Sandoz, with 17 years of operating and leadership experience in Technical Operations functions in Austria, USA, Germany and Brazil, where she gained significant expertise in manufacturing, from early pharmaceutical intermediates to finished dosage forms. Her most recent role at Sandoz was as Site Head at the company's Gerlingen, Germany, facility.
Prior to this, she served in a number of roles at Sandoz, including Global Quality Project Manager; Site Head for Solid Oral Dosage forms and Liquids in Brazil; Head of Production for Frankfurt Industrial products; and Project Manager for R&D at the Geneva, USA, site.
Dr. Neuper has a PhD in Agricultural Sciences and a Diploma in Engineering for Food and Biotechnology, both from University for Agricultural Sciences, Vienna.
In a second announcement, Luc Burgard will become the new General Manager of Catalent's 360,000 sq.ft. Eberbach softgel manufacturing facility.
Mr. Burgard joined Catalent in October 2011 as European Operational Excellence Leader, based in Beinheim, France, before being appointed as Operations Director at the Eberbach site in April 2013. Prior to joining Catalent, he was employed by Faurecia, a global automotive technology supplier for 9 years, working in progressively senior operational roles including the Global Leader in Engineering Methodologies.
Mr. Burgard holds a Bachelor's Degree in electronics and quality from Cergy-Pontoise University, as well as an Advanced Master's Degree in innovative design and mathematics from the Institut National des Sciences Appliquées of Strasbourg.
About Catalent
Catalent is the leading global provider of advanced delivery technologies and development solutions for drugs, biologics and consumer health products. With over 80 years serving the industry, Catalent has proven expertise in bringing more customer products to market faster, enhancing product performance and ensuring reliable clinical and commercial product supply. Catalent employs approximately 8,600 people, including over 1,000 scientists, at 30 facilities across 5 continents, and in fiscal 2014 generated more than $1.8 billion in annual revenue. Catalent is headquartered in Somerset, N.J. For more information, visit http://www.catalent.com
More products. Better treatments. Reliably supplied.™