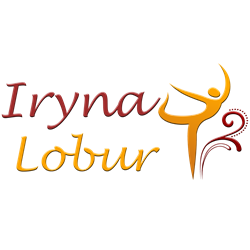 New York (PRWEB) July 02, 2015
It's no secret that what we consume can have an effect on the body. And during the hot summer season, fitness guru Iryna Lobur knows many people can easily feel dehydrated or perhaps even undernourished if not eating enough of the right foods, as well as drinking plenty of water.
But on the same token, it can be an easy time of year to overdo it on the food front as well, with sweet treats like ice cream and snow cones more popular than ever to help keep cooled off as well as plenty of summer barbeques with fattening food. Here are some of the best foods to eat during the warmer-weather months in order to keep off the pounds while still having some fun.
1. Veggies: For those who plan on spending the summer months at many barbeques, corn is one choice item that seems to scream summer. But this is one pick that's both tasty and doesn't have too many calories. Iryna Lobur warns to avoid lathering on a ton of butter and salt, something that can defeat the purpose of this healthy snack.
2. Fruits: Tomatoes, although often traditionally thought of as a vegetable, are actually considered a fruit. This is a great choice for summertime, since one key ingredient (lycopene) just might help avoid sunburns. Watermelon is another great choice, especially to help keep the body cool during soaring summer temperatures.
3. Iced Coffee: Looking for something sweet to sip on to beat the heat, but don't want to sacrifice too many calories? Iryna Lobur shares that iced coffee is a great choice since this drink keeps people hydrated but also offers a sweet pick-me-up.
Although health and wellness is a life-long journey that takes a lot of time and effort on the part of the individual to work on, there is always help. Sometimes working out and sticking to a healthy meal plan with friends, family members or coworkers can add motivation. This is only one reason why Iryna Lobur shares people should tell others about these healthy summer foods as well. Someone might never know who else around the office or neighborhood is interested in staying fit this summer as well. And at times, working with a trusted professional can be a great solution as well. For additional information about health and wellness, visit Iryna Lobur's official website: http://irynalobur.com