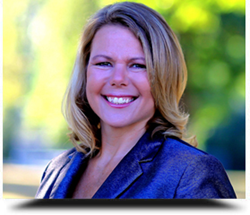 "[Jennifer Steele's] proven track record of understanding clients' needs—combined with her unique ability to inspire confidence and build relationships—makes her an integral part of our aviation recruitment team," said Sheryl Barden
San Francisco, CA (PRWEB) July 02, 2015
Sheryl Barden, President and CEO of Aviation Personnel International (apiaviation.com), today announced the addition of Jennifer E. Steele as Director of Candidate Services, who will be responsible for the talent identification and recruitment of business aviation professionals for Fortune 500 companies and private individuals that operate a flight department with one or more aircraft.
"Jennifer Steele brings more than a decade of business aviation industry expertise to API," says Sheryl Barden, President and CEO of Aviation Personnel International. "Her proven track record of understanding clients' needs—combined with her unique ability to inspire confidence and build relationships—makes her an integral part of our aviation recruitment team."
As Director of Candidate Services, Steele will serve as the lead contact for the API Registered Professional program. She will also assist with expanding the company's valued relationships with aviation professionals among key functional areas: business aviation leadership, flight deck, maintenance, cabin safety crew and scheduling/dispatch.
Prior to joining API, Steele was a Senior Account Manager at MedAire, an International SOS company, where she gained significant leadership experience, developed key business relationships and honed her exceptional communication skills.
A member of the National Business Aviation Association, Pacific Northwest Business Aviation Association and Women in Corporate Aviation, Jennifer holds a BA degree in English from the University of Nebraska.
About Aviation Personnel International
Now celebrating 44 years in aviation, Aviation Personnel International (API) is the longest-running, woman-owned business aviation recruitment firm, exclusively serving the hiring needs of flight departments in corporate and private aviation. API offers its clients the broadest portfolio of fully vetted candidates, including senior aviation leaders, pilots, maintenance, cabin safety crew, schedulers and dispatchers. Based in San Francisco, the API team combines their extensive aviation knowledge with their expertise in human resources and executive aviation recruitment to provide talent identification, staff development and outplacement services for flight departments with one or more aircraft. apiaviation.com
###