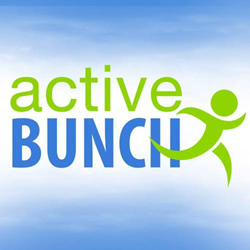 San Diego, CA (PRWEB) July 02, 2015
ActiveBunch.com recently launched as a social network created for people with an active lifestyle and a passion for social fitness. Built to function as a lifestyle community, Active Bunch allows users to connect with like-minded fitness enthusiasts from around the world while giving them the opportunity to network, meet, and participate in discussions or group events.
The spokesperson for Active Bunch explained the idea behind the venture and said, "When it comes to fitness and active lifestyle, networking is a very important aspect. It provides support and motivation required to perform better, discover more, enjoy activities and have fun in the process. Active Bunch is all about making it easier for enthusiasts to find other people who share their passion. This platform crates a community where you can meet new people, team up and plan various off-line activities and events."
The website is designed for a user friendly experience. Membership is free and users can easily post their updates, pictures, as well as GPS data of their activities. Every member can quickly start a discussion, create a group, or add an event for other people on the network to join. "As a community support website, Active Bunch also encourages members to discuss products or services they have had experience with. The goal is to help others by sharing unbiased opinion and feedbacks of users with similar needs," the spokesperson added.
Launched only a week ago, Active Bunch has already attracted attention of active people from around the world. The number of users is likely to grow exponentially in coming months as awareness of TeamUp groups and events reach local communities.
About Active Bunch
Active Bunch is a global active lifestyle and social fitness network connecting and engaging active people worldwide. Through various TeamUp functions, members can quickly find and connect with other people with common goals. Posting events, discussing activities and cheering achievements is done in an atmosphere of community support, buddy training and friendly competition.