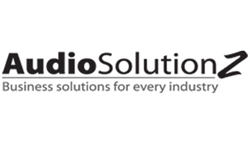 Today's proposed regulation is a critical first step toward ensuring that hard-working Americans are compensated fairly and have a chance to get ahead. - Department of Labor
Durham, NC (PRWEB) July 02, 2015
Following a presidential memorandum issued by President Obama to the Department of Labor (DOL) in 2014 to review overtime regulations so that more Americans are entitled to overtime pay, on May 2015 the DOL submitted proposed overtime regulations to the Office of Management and Budget (OMB) for review. As per the DOL website*, "Although the OMB has reviewed and approved the Notice of Proposed Rulemaking (NPRM), the document has not yet been published in the Federal Register."
Employers and HR professionals should update themselves about the proposed regulations and prepare to ensure compliance in the near future. According to the proposed rule, overtime protection will be extended to nearly 5 million white collar workers within the first year of its implementation*.
As per the present overtime law, white collar workers are exempt from overtime if they make more than $455 a week or $23,660 per year. However, on June 29, 2015, President Obama announced that the threshold would be doubled to $50,440 per year. The new proposed regulations will increase the number of people eligible for overtime from 8 percent to 40 percent of the salaried workforce**.
Now the challenge for employers is to bring a large number of white collar workers under the overtime bracket and make changes accordingly in its payroll calculation. It spells a major overhaul and a lot of work for the payroll department. To help employers prepare for the new challenges ahead and comply with the regulations, AudioSolutionz, will present a webinar titled "Complying with New Proposed DOL Overtime Regulations" with Dayna J. Reum CPP, FPC, a payroll expert with over 15 years of experience.
The training session will provide participants with the most up-to-date tools to understand current overtime regulations at the federal and state level, and the impact of potential changes that are on the horizon.
For more information visit: http://www.audiosolutionz.com/hr-compliance-employment/overtime-regulations.html
About AudioSolutionz
AudioSolutionz is the country's leading source of knowledge and training for professionals in Human Resource and Payroll. With renowned experts on its panel, AudioSolutionz offers important updates and compliance information on various topics pertaining to HR & Payroll, including recent regulations and laws. It also provides the opportunity for professionals to get answers to their most complex questions directly from experts. To know more visit: http://www.audiosolutionz.com/
Sources