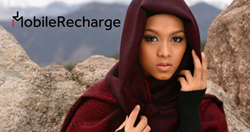 It's a quick service, easy and simple, a good one. (Afsana Sultana on Trustpilot.com)
Atlanta, Georgia (PRWEB) July 04, 2015
Bahrani expats worldwide have now the chance to send mobile credit to their friends or relatives in Bahrain. The service on MobileRecharge.com facilitates top ups of mobiles in Bahrain. For the moment, only Zain and Viva prepaid numbers can be refilled from abroad. The network will expand, so there will be more options soon. All there is to do in order to send mobile credit to Bahrain is to fill in this simple form: http://bahrain.mobilerecharge.com/buy/mobile_recharge
Also called airtime, the mobile credit ordered on MobileRecharge.com gets to the destination number instantly, and from this point of view it is a better solution than money transfer.
International top ups were conceived to work as fast-to-send gifts, or a way for expats to support their family or friends back home. Making a transfer of mobile credit is simple, and it only takes few seconds using this form: http://bahrain.mobilerecharge.com/buy/mobile_recharge
In 2013, migrationmappolicy.org estimated 6,000 migrants from Bahrain living in UK, 4,000 in the United Arab Emirates, 3,000 in the USA, 2,000 in Canada and 1,000 in Australia, Lybia and Oman. Nevertheless, the largest group is settled in Bangladesh: 30,000. The service on MobileRecharge.com is dedicated to all these expats and their family and friends back home. Bahrani expats can load their mobiles, as well the mobiles in their family in less than 1 minute on MobileRecharge.com.
What most fans of MobileRecharge.com appreciate about the ethnic service on MobileRecharge.com is the customer attention, as well as the fast delivery and the low processing fee. There are other major aspects that count according to reviews on Trustpilot.com:
-Free account
-No contract needed
-Lowest fee on the global market
-Easy to order
-Paypal and all major payment methods accepted, no matter the currency
-Daily promotions
-MobileRecharge app for top ups on the go from iOS and Android
-High privacy protection (TRUSTe label)
-100% security of transactions (Verified & Secured certificate)
-Transparency of service and no hidden fees (BBB accredited)
-100% Customer Satisfaction and 24/7 honest and friendly Support (BBB label)
-Invoices and activity log available at any time in the online account
-Mobile friendly website
-Easy to use service
About MobileRecharge.com:
MobileRecharge.com is an interactive website designed by KeepCalling, a global telecommunications company registered in 2002 in USA. Presently, KeepCalling provides its services to hundreds of thousands of consumers and businesses, with a focus on customer satisfaction. KeepCalling has been listed by Inc 5000 in top 20 telecom companies in the USA for the last 4 years. In 2014 the company was designated the 18th fastest growing company in the telecommunications industry in USA with a revenue increase of over 600% from 2010 to 2013.