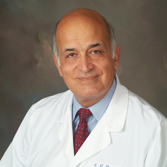 Jacksonville, Florida (PRWEB) July 04, 2015
Earlier in 2015, on Feb. 26, the American Society of Plastic Surgeons published the results of an annual member survey, detailing the most common plastic surgery and minimally invasive cosmetic procedures performed throughout the United States. More recently, the group broke that raw data down into charts detailing demographic trends and regional preferences. With a focus on plastic surgery, Jacksonville, FL's Dr. A.H. Nezami noted that a tummy tuck was among the top 10 most common cosmetic surgical procedures in his area, with 20,244 separate surgeries reported.
The city of Jacksonville, plastic surgery expert Dr. Nezami's home, is a part of Region 3, which also includes the rest of Florida, as well as Delaware, Georgia, Maryland, North Carolina, South Carolina, Virginia, West Virginia, and Washington, D.C.
With more than 20,000 tummy tuck surgeries done in 2014, this region sees a lot of patients enjoying the aesthetic benefits of excess skin reduction, abdominal muscle tightening, and fat removal — as well as the necessary recovery and recuperation time associated with the procedure.
When it comes to plastic surgery, down time is a must. Tummy tuck patients may be expected to spend two to four weeks recovering, and it is important to start that period of healing time properly.
Dr. Nezami recommends that patients who receive involved plastic surgery, such as a tummy tuck, give consideration to where they spend their first 24 hours after waking up from any anesthesia. Some patients want to go home, in which case having a friend or relative to drive them and take care of them is a necessity. There are practices that offer sleeping arrangements in the doctor's office, but those are often are overseen by a single nurse solely responsible for helping with all of the overnight patients' needs. Dr. Nezami's practice is one of the few connected to a hospital, so a patient can be transferred from the office to a hospital room after the plastic surgery procedure is completed. There, an entire nursing staff is on call and able to handle patients' needs that arise throughout the night, and this entire service is included in the cost — which matches the cost at other practices, where patients stay in the office.
Plastic surgery patients routinely find the hospital to be the most comfortable option, providing them with rest and peace of mind after their elective surgery. Less stress leads to better healing.
This is especially true for tummy tuck patients, whose surgery frequently includes some liposuction, tightening separated muscles, and the surgical removal of loose skin that creates a flabby look. If these plastic surgery patients choose to go home immediately after their procedure, they will find that sitting in a car places unwanted pressure on the stomach muscle, which can cause sutures to disconnect. An overnight stay is the safest choice, and patients agree that a recovery room does not have the same comfort level as a hospital room — or even home.
Learn more about options for recovery after plastic surgery in Jacksonville, FL, and elsewhere by visiting the website for board-certified Dr. A.H. Nezami's Jacksonville Cosmetic Surgery Center at ahnezami.com. Talk to someone about tummy tuck or other available procedures and set up a free consultation by calling (904) 399-5061.